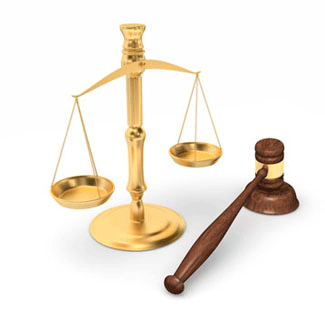 Recent Talcum Powder Ovarian Cancer Lawsuit News:
The FDA has found asbestos in Johnson's Baby Powder and there is no reason to continue to use the product until more is known...READ MORE
It has been proven that people living near asbestos mines developed mesothelioma at a rate equal to asbestos miners...READ MORE
Different samples may yield different results given the minuscule size of samples taken from a single bottle...READ MORE
Consumers looking to purchase Johnson's Baby Powder this week may be shocked to learn that the product has been recalled due to asbestos contamination and pulled from the shelves of Walmart, Target, CVS, and Rite Aid...READ MORE
Retailers across the country have stopped selling Johnson's Baby Powder fearing asbestos contamination in the closest possible action to a recall of the product...READ MORE
Reuters claims that Johnson & Johnson has covered up knowing talc was contaminated with asbestos for over fifty years....READ MORE
Johnson & Johnson may have difficulty appealing jury verdicts against them since the US FDA has found asbestos, a known carcinogen in Johnson's Baby Powder...READ MORE
The FDA's announcement of the voluntary recall reads like an infomercial for Johnson's Baby Powder...READ MORE
Asbestos has been mostly cleaned up in the United States leaving talc as one of the few sources where one could be exposed...READ MORE
J&J Handed a $40 Million Verdict in Los Angeles...READ MORE
California AG Asks For $800 Million Penalty in Mesh Trial...READ MORE
Women Awarded Millions in Damages for Ovarian Cancer Claims...READ MORE
Learn to Recognize Common Warning Signs of Ovarian Cancer...READ MORE
Retrial Shines a Light on J&J Asbestos Testing...READ MORE
J&J Faces 50,000 Lawsuits...READ MORE
Wayne State University Shows Talc Effect on Molecular Level...READ MORE
Cancer Left Her Unable to Have Children...READ MORE
Cosmetic Use of Talc Outlawed in Europe...READ MORE
Product Liability Claims: The Cost of Doing Business...READ MORE
August Opioid Ruling Anticipated in Oklahoma...READ MORE
Studies Focus on Ovarian Cancer and Lung Disease...READ MORE
Women Suffering from Ovarian Cancer Blame Asbestos in Talc...READ MORE
New Jersey Court Holds Daubert Hearing on J&J Allegations ...READ MORE
Although Sales Are Up, Shares Down for J&J Because of Talcum Powder Lawsuits...READ MORE
Asbestos Claim Rejected in Kentucky; Ovarian Cancer Claims Move Forward in New Jersey...READ MORE
Department of Justice: Did J&J Lie to Consumers for Four Decades?...READ MORE
J&J Argues Against California Talc Cancer Warning...READ MORE
Expert Witnesses Testify on Talc Cancer Connection...READ MORE
How Talcum Powder Cancer Lawsuits Have Changed Womens Views on Baby Powder ...READ MORE
New Study Explains Talcum Powder Effects on Cellular Level ...READ MORE
Will J&J Reputation Recover from Opioid and Talc Cancer Litigation?...READ MORE
Baby powder cancer lawyers continue to deliver for their clients, with another verdict for a plaintiff, this time for lung cancer linked to asbestos...READ MORE
J&J Request Delays Justice...READ MORE
Talc Cancer Litigation Results in Financial Woes...READ MORE
The First Ovarian Cancer Lawsuit to Allege Asbestos in Talcum Powder...READ MORE
Celebrities Call for Regulation of Cosmetics, Talcum Powder...READ MORE
J&J Targeted Marketed at Overweight Women of Color in the South...READ MORE
Attorneys with the most talcum powder ovarian cancer trial wins are helping women and families nationwide; Onder Law attorneys offer free, no-obligation talcum powder cancer attorney consultation ...READ MORE
Day of Settlements by Baby Powder Cancer Lawyer Indicates Shift in J&J Strategy...READ MORE
---
No-Cost, No-Obligation Baby Powder Lawsuit Case Review for Persons or Families of Persons Who Developed Ovarian Cancer After a History of Perineal Baby Powder Use
OnderLaw, LLC is a St. Louis personal injury law firm handling serious injury and death claims across the country. Its mission is the pursuit of justice, no matter how complex the case or strenuous the effort. The Onder Law Firm has represented clients throughout the United States in pharmaceutical and medical device litigation such as Pradaxa, Lexapro and Yasmin/Yaz, where the firm's attorneys held significant leadership roles in the litigation, as well as Actos, DePuy, Risperdal and others. The firm has represented thousands of persons in these and other products liability litigation, including DePuy hip replacement systems, which settled for $2.5 billion and Pradaxa internal bleeding, which settled for $650 million. The Onder Law Firm won over $300 million in four talcum powder ovarian cancer lawsuits in St. Louis to date and other law firms throughout the nation often seek its experience and expertise on complex litigation.