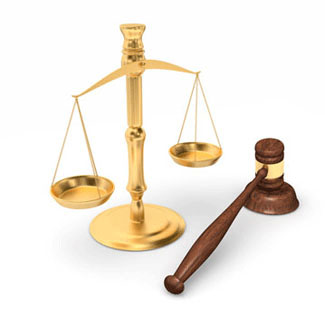 Johnson & Johnson's Talc Bankruptcy To Avoid Legal Liability Is Uncertain And May Not Occur
Congress, the bankruptcy judge, the plaintiffs' bar, and women with ovarian cancer are challenging the company's right to declare bankruptcy
Wednesday, November 3, 2021 - Most people know by now that cosmetics and health care products giant Johnson & Johnson has created a spinoff company solely to place their talcum powder business and the accompanying talcum powder cancer liabilities in it and shelter the remaining $400 billion-dollar company from lawsuits that have been filed. Close to 40,000 women that suffer from ovarian cancer, or the loved ones of those who have died from the disease, claim that using Johnson's baby powder as advertising instructed caused them to develop ovarian cancer, a death sentence by anyone's measure. Johnson & Johnson has paid plaintiffs more than $2 billion to date. The exceeding large punitive damages awards to plaintiffs is an example of the firestorm of controversy created by an investigative report in Reuters that claims that Johnson & Johnson knew for decades that their talc supply was contaminated with asbestos, a known carcinogen, and failed to place a cancer warning label on the product. Internal company memos unsealed in previous court cases claim that once Johnson & Johnson discovered their talc had an asbestos problem, and a significant one, according to their scientists, the company did not warn customers, and instead, redirected their marketing to target African American and obese women living in the southern parts of the US.
The company's move to shelter their assets from talcum powder lawsuits via bankruptcy is not a done deal as a North Carolina bankruptcy judge has refused to halt Johnson baby powder ovarian cancer trials that are scheduled or are already underway. The judge thinks that the state of New Jersey would be a more receptive venue since that is where Johnson & Johnson is domiciled and also because about 40,000 ovarian cancer lawsuits against them have been consolidated in multidistrict litigation there. Johnson & Johnson is under Congressional investigation for its attempts to sidestep its responsibility to women and mothers who have developed cancer allegedly from using the powder. The Congressional Committee is looking into the way they targeted African American women with their advertising and whether women's civil rights were violated. The plaintiffs' bar made up of personal injury and product liability lawyers, are trying to prevent the J & J bankruptcy because it would absolve the company of their joint liability with Imereys Inc., their talc supplier. Reuters reported, "They asked a Delaware judge overseeing a separate bankruptcy involving J&J's former talc supplier, Imerys Talc America, to prohibit the maneuver, arguing it would evade obligations J&J has to Imerys Talc America, according to court documents filed on Wednesday." The Carolina judges decision to rule against the bankruptcy going forward was also influenced by Johnson & Johnson being unable to provide the court with documents related to the company's previous bankruptcy maneuver.
Many lawyers and their clients find the Johnson & Johnson move particularly reprehensible as it appears the company is trying to delay paying the cancer victims. Only 5% of women with ovarian cancer live longer than 5 years according to Cancer.org. Delaying as long as possible may force many to drop their litigation. Johnson & Johnson stopped selling Johnson's baby powder in 2021. The move was attributed to a restructuring based on the pandemic lockdown and that sales had plummeted because of the adverse news.
Information provided by TalcumPowderCancerLawsuit.com, a website devoted to providing news about talcum powder ovarian cancer lawsuits, as well as medical research and findings.