Talcum Powder Cancer Lawsuit FAQs
Attorneys Answer the Most Common Baby Powder Lawsuit Questions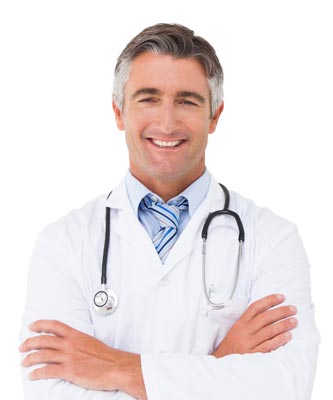 Having won the first two major baby powder cancer settlements in the United States, our attorneys are uniquely equipped to answer your questions. If you are considering filing a lawsuit, this page offers answers to general talcum powder lawsuit questions. To ask more specific questions or to talk in details about your circumstances with a lawyer, contact our firm for a free, no-obligation case review.
Who is eligible to file a talcum powder cancer lawsuit?
Any person who has been diagnosed with ovarian cancer and has used baby powder, or has a family member who has been diagnosed with the disease after using a talc product, may qualify to file a lawsuit against Johnson & Johnson.
What is the fee for having my talcum powder cancer claim reviewed?
Our attorneys will take the time to learn about your circumstances and offer on analysis of your case free of charge and without further obligation. Use the contact form or chat feature to contact an attorney handling national talcum powder lawsuits for your free case review.
How do I know if I am at risk for developing ovarian cancer from talcum powder dusting?
Any woman who has used talc body freshening products for feminine hygiene may be at risk for ovarian cancer. Studies show that routine weekly use increases a woman's risk of developing ovarian cancer by 33%. Daily use is thought to increase the cancer risk by 41%. Likewise, it is unlikely that you would develop ovarian cancer from talc if you used baby powder only rarely.
What does it cost to file a talcum powder lawsuit against Johnson & Johnson?
Our attorneys always work on a contingency basis, meaning we promise we will never charge legal fees unless we win compensation on your behalf. In other words, we invest the significant resources of our law firm to achieve justice on your behalf, and you only have to pay legal fees if we are successful. Contact our firm to learn more about filing a baby powder lawsuit for ovarian cancer.
Will talcum powder lawsuits be swept into a class action, where the plaintiff receives very little in compensation?
Talcum powder lawsuits will not be a class action. Major product liability cases such as this are typically consolidated through Multidistrict Litigation (MDL), which allows for greater efficiency in the courts while still awarding monetary compensation on the basis of the details of each individual case. The two cases we won in early 2016 awarded $72 million and $55 million to the respective plaintiffs.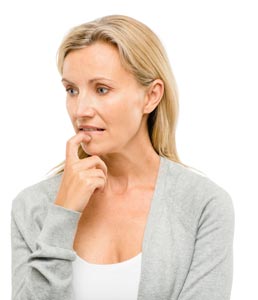 I am not the sort of person that sues when something goes wrong. Is it really necessary to file a lawsuit?
Most of us would rather not get involved in a lawsuit, for a variety of reasons. But if you or a loved one has suffered from a severe illness from a dangerous drug, or died as a result of a medical product, you are bound to encounter significant medical fees. Between surgeries, treatment, hospital stays, long term care, and other costs, the medical expenses can be enough to cripple a family financially. The cost of healthcare is constantly rising, making it impossible to predict how much you may require to cover medical costs. No amount of money can undo the wrong caused by a dangerous drug or medical device. What a lawsuit can do it provide financial security to your family, and bring attention to company's violation of consumer trust. Many pharmaceutical companies only make changes to their products when faced with litigation that forces the issue. In addition to helping your own family get the compensation that you deserve, your lawsuit may pressure a company to become a better corporate citizen.
What are the time limits for filing a baby powder lawsuit for ovarian cancer?
Many states do have times limits that apply to product liability cases such as talcum powder cancer cases. In most cases, a diagnosis of ovarian cancer after using talcum powder will fall within the time limits if an attorney is contacted in the near future. To learn about time limits that apply to your particular claim, please complete our contact form or use the chat feature. One of our attorneys handling national baby powder lawsuits will contact you promptly.
Privacy Notice: This site uses cookies for advertising, analytics and to improve our site services. By continuing to use our site, you agree to our use of cookies. For more information, see our
cookie and privacy policy
.