Talcum Powder Cancer Warnings
Medical Experts and Cancer Prevention Organizations Warn Consumers of Ovarian Cancer Risk from Talcum Powder Use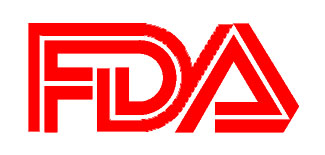 Using talcum powder for perineal dusting increases women's risk of developing ovarian cancer. Talcum powder cancer warnings have been issued by a variety of cancer research groups and individual doctors, yet no ovarian cancer warning has ever been added to baby powder product labels. Essentially, millions of American women have unknowingly exposed themselves to a risk for ovarian cancer while talcum powder producers sat by and watched.
For decades, American women have been asking whether the talcum powder ovarian cancer danger is real. Rumors of talcum powder cancer research have surfaced multiple times, yet baby powder advertising campaigns have aggressively promoted the idea that baby powder was safe for daily use.
Any obscurity around the topic of baby powder cancer has been cleared up by recent talcum powder lawsuit outcomes: J&J has been found guilty of conspiracy and negligence for its failure to warn consumers of the risk and for actively working to keep baby powder cancer warning from the public. The company has been forced to pay nearly $130 million in combined damages in the first two talcum powder cancer lawsuits to go to jury.
From internal company documents used as evidence in the talcum powder cases, we know that talcum powder cancer warning information has been concealed from consumers, and that J&J officials chose repeatedly not to add an ovarian cancer warning to baby powder labels in order to protect company profits. Dr. Daniel Cramer, a specialist on baby powder ovarian cancer, estimates that 10,000 American women die each year of ovarian cancer that can be traced to baby powder dusting.
This page provides an overview of talcum powder cancer warnings that have been issued by various medical groups.
FDA on Baby Powder Cancer
Research linking talcum powder use to ovarian cancer dates back to the 1970s, yet the FDA has enver issued a talcum powder cancer warning. Because talcum powder and baby powder are classified as cosmetics, the federal agency has little power to warn consumers of the danger. In 1994 and 2008, large coalitions of citizens, consumer advocacy groups, and cancer researchers have submitted Citizens Petitions to call for an FDA talcum powder cancer warning. Both times, these petitions have been ignored.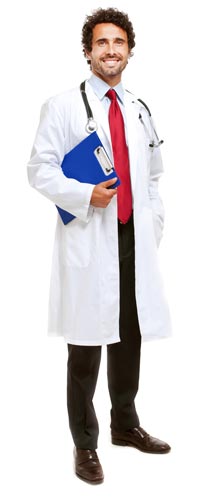 Talcum Powder Cancer Warnings and Information
Cancer Prevention Coalition. Dr. Samuel Epstein blames the talcum powder industry and the FDA for failing to protect consumers from the risk of ovarian cancer. "The FDA has neither banned the genital use of talcum powder, nor required industry to label it with explicit warnings. This is all the more inexcusable since cosmetic grade starch powder is a readily available safe alternative."
WebMD. This popular medical website explains that talcum powder particles which enter the female reproductive system can increase the risk of ovarian cancer.
Journal of Cancer Prevention Research. This journal provides an overview of talcum powder ovarian cancer research.
American Cancer Society. This page discusses the controversial uses of talc, a naturally-occurring mineral found in deposits around the world.
Organic Consumers Association. An article entitled "Talcum Powder: The Hidden Dangers" provides detailed information on findings showing talc causes cancer.
New York State Department of Health. The NY State Department of Health lists talcum powder dusting as a risk factor for ovarian cancer.
Daily Mail. This article provides information on talcum powder cancer research indicating women who use baby powder daily face a 41% increase in cancer risk.
FDA. The FDA's official stance is that talc may be carcinogenic but talcum powder, as a cosmetic, is not regulated by the agency.
LA Times, "Johnson & Johnson loses another talcum powder lawsuit". This article provides an overview of the two landmark talcum powder cancer lawsuits won by our attorneys on behalf of plaintiffs in early 2016.
Baby Powder Cancer Attorneys Help Women and Families
In early 2016, our attorneys won significant compensation on behalf of women in two baby powder ovarian cancer lawsuits, forcing Johnson & Johnson to pay millions in damages for negligence and conspiracy charges. Our attorneys handling national talcum powder cancer lawsuits are leaders in baby powder litigation against J&J. If you or a loved one has suffered from ovarian cancer you think may be linked to baby powder dusting, you may have grounds to file a talcum powder cancer lawsuit.
Talcum Powder Lawsuits
Anytime we learn a corporation has chosen profits over human life, our attorneys see it as their duty to seek justice on behalf of American families. Our lawyers work on a contingency basis, meaning we never charge legal fees unless we win compensation in your baby powder cancer lawsuit.