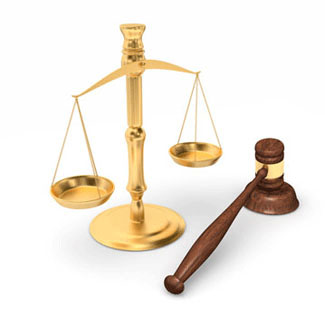 Asbestos Found in 80 Percent of Talc-Based Cosmetic Eye-Shadow Samples Tested
With more and more everyday cosmetics testing positive for the presence of asbestos, a total ban on talc could be forthcoming
Wednesday, June 3, 2020 - Environmental and human health watchdog organization The Environmental Working Group (EWG) recently commissioned an independent testing lab to study whether or not cosmetics products contained asbestos, a known carcinogenic substance. The results shockingly revealed that 20 out of 25 samples from the kit of eye shadow tested positive. According to EWG: "The lab found asbestos - up to nearly 3.9 million asbestos fiber structures per gram of eye shadow - in the Jmkcoz 120 Colors Eye shadow Palette makeup kit sold on Amazon. Of the 45 shades tested from the kit, 40 percent contained asbestos. Asbestos was found in a second Jmkcoz eye shadow kit, Beauty Glazed Gorgeous Me Eye Shadow Tray Palette, sold on the company's website and Amazon and eBay, at levels up to 3.5 million asbestos fiber structures per gram of eye shadow. Of the 25 shades tested from the kit, 20 percent contained the deadly fiber."
The revelation that a high percentage of talc-based eye shadow cosmetic products (80%) tested positive for cancer-causing asbestos comes as no surprise. Recently, the FDA and also independent microscope experts witnesses testifying on behalf of plaintiffs suing Johnson & Johnson, have tested bottles of Johnson's Baby Powder for the carcinogen with similar results. Johnson & Johnson immediately voluntarily recalled a 33,000 bottle batch of Baby Powder out of an "abundance of caution," as the company spokesperson put it so as not to admit or deny the presence of asbestos. Adverse publicity surrounding the relatively small recall, however, coupled with jury awards in the billions of dollars by plaintiffs alleging that using or inhaling Johnson's Baby Powder talc caused their ovarian cancer or mesothelioma sent the demand for the product plummeting resulting in the company completely halting all sales of Johnson's Baby Powder in North America. Also, Johnson & Johnson's sole talc supplier Imerys SA recently announced that they were selling all of their bankrupt North American talc mining operations and putting the proceeds into an escrow account to compensate talc cancer claims where they are named as a co-defendant with Johnson & Johnson and others. Talcum powder lawsuits continue to be filed and handled by experienced national attorneys fighting for Americans rights and offer a free consultation with no obligation to file a claim.
For nearly a century the cosmetics industry has been trusted to be self-policing and FDA approval is unnecessary to bring a cosmetic or toiletry product to market. The industry started testing its talc supplies for asbestos in the 1970s as a result of cancer clusters of asbestos miners and also those living in surrounding neighborhoods. Imerys SA also guaranteed that their talc, which is mined near asbestos mines or asbestos deposits in the earth, was asbestos-free, and most smaller cosmetic companies such as Clubman brands say that they relied on that representation when determining their product safety profile. Cosmetic companies that did want further talc asbestos testing relied on industry leader Johnson & Johnson's independent tests that have not found asbestos in their talc.
The methods of testing the company used have been questioned recently by a Federal Judge and it is lacking the necessary sensitivity to find minute trace amounts of the carcinogen. The judge decided that testimony from witnesses that use a more sensitive testing method will be permitted in court cases representing approximately 12,000 to 16,000 plaintiffs with ovarian cancer and mesothelioma in the months and years to come.