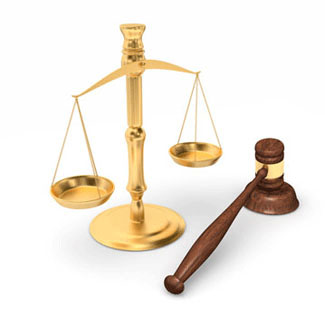 Thousands of Lawsuits Consolidated into Multi-District Litigation Against Johnson & Johnson and Others May Proceed
A Federal Judge in New Jersey has determined that the science finding asbestos in talc is sound and that cases against Johnson & Johnson may move forward to court.
Wednesday, April 29, 2020 - Bellweather lawsuits that have awarded billions of dollars in punitive damages to plaintiffs have set the stage for consolidating thousands of cases against Johnson & Johnson into multi-district litigation now that a decision has been rendered by a Federal Judge that the science used by plaintiff experts is valid. Thousand of lawsuits against Johnson & Johnson have sat in limbo for over six months as a New Jersey Federal Judged contemplated whether or not scientific experts giving testimony favorable to plaintiffs and against Johnson & Johnson could be included and the lawsuits proceed to court. Over 12,000 of the more than 16,000 pending cases that accused Johnson's Baby Powder of directly contributing to the plaintiff's ovarian cancer and mesothelioma lung cancer could have been thrown out had the judge ruled against them. U.S. District Judge Freda Wolfson in New Jersey has concluded that "Thousands of plaintiffs who say that Johnson & Johnson's baby powder and talc products caused cancer can go forward with their claims," according to Yahoo News and other sources. The Judge's ruling in favor of the link between asbestos and mesothelioma was never in question however all are surprised by the judge telling attorneys on both sides that the connection between talc entering into and inflaming the ovaries via the vagina can be used in court. What can not be used, according to Judge Wolfson, is to say that talc enters and contaminates the ovaries when inhaled through the mouth. Talcum powder cancer attorneys helping Americans protect their rights and offer a free consultation before filing a claim.
The ruling is a devastating blow to Johnson & Johnson's defense that the talc they use in many toiletry products including the iconic Johnson's Baby Powder is well-tested, pure, and asbestos-free. Plaintiffs will continue to be able to call on the testimony of expert witnesses like Georgia-based microscope researcher Dr. William Longo who has testified in court cases and also before the United States Congress that his highly-sensitive method of testing for asbestos and other health-damaging fibers in talc yielded positive results time and time again. When the US FDA used the same testing method they too found particles of cancer-causing asbestos in unopened bottles of Johnson's Baby Powder and the company immediately recalled the specific batch of the product. According to the LA Times, Dr. Longo testified before Judge Wolfson that "he used the same testing methods J&J employed in the past to check talc samples for asbestos. J&J scientists have used the asbestos-testing methods "since 1974," Longo said. He's already testified for plaintiffs in at least half a dozen cases around the U.S."
Johnson & Johnson is appealing several multi-million dollar jury awards against them because expert witnesses such as Dr. Longo used a method of testing that produced inaccurate results by detecting more fibers than simply asbestos in its findings. As a result of Dr. Longo's testimony and other evidence, the FDA could soon announce that it insists that Johnson & Johnson and the entire cosmetics industry use this new testing method on all talc-based cosmetic products.