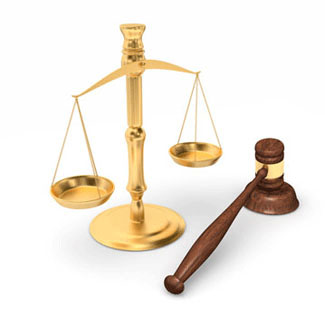 Thousands of Mesothelioma Cases To Be Filed Against Johnson & Johnson's Windsor Mines
A class-action lawsuit accuses the company of harming their workers with industrial talcum powder and covering up evidence of such
Saturday, May 14, 2022 - A class-action lawsuit against Johnson & Johnson will be allowed to proceed to trial despite the health care company having spun off its talc business into bankruptcy and halting most lawsuits against them. Thousands of miners and other workers, employees of Windsors Talc Mines, a subsidiary of Johnson & Johnson, filed the class action suit which alleges the company illegally withheld information that could make the miner's case. According to Asbestos.com, "They claim new evidence has shown the company was withholding test results and falsifying records, which led to the case being dropped.
Through the 1980s, more than a thousand others filed lawsuits against J&J that met similar ends. The recent ruling is expected to gather many of them in a class-action suit." Federal bankruptcy Judge Michael Kaplan, who presides over the New Jersey bankruptcy of LTL Management, told reporters that the issue was separate from the other talc cancer claims that remain muddled in bankruptcy, and could proceed. About 40,000 or so talcum powder cancern lawsuits have been put on hold by Judge Kaplan who thinks that the bankruptcy court offers the plaintiffs a greater chance of being fairly compensated than trying each case one by one in court. Also cited as influencing the judge's decision was the lottery-sized punitive damages award being rendered against Johnson & Johnson by jurors who were incensed by the company's conduct. Plaintiffs prevailed in about half of the 24 cases that were decided against Johnson & Johnson. Many cases have been overturned and of those that were not, the punitive damages amounts were reduced dramatically to be in line with the 10 times monetary damages guidelines.
Although Judge Kaplan approved the plan, the LTL Management bankruptcy is under appeal by plaintiff lawyers, legal scholars, and several US Senators who think that it is a misuse of the bankruptcy system. "Speaking from the U.S. Senate floor on February 15, Sen. Dick Durbin condemned Johnson & Johnson's controversial bankruptcy strategy, which he labeled "shameful and indefensible", to limit their massive legal liability to asbestos talc plaintiffs," Worthingtoncaron.com reported him as saying. The 3RD US Circuit Court of Appeals has granted the request to review Johnson & Johnson's use of the Texas Two-Step, as it is called, bankruptcy scheme that is intended to protect the cash and asset-rich parent company from billions in legal liability arising from allegedly causing talcum powder ovarian cancer and mesothelioma.
In addition to being held separate from consumer talc cancer trials, other cases against Johnson's Baby Powder may be brought on racial grounds. Johnson & Johnson is accused by the National Association of Negro Women (NCNW) of targeting Black Women with advertising once they knew talcum powder could cause cancer. The racial justice group's lawsuit alleges that evidence proves the company knew asbestos-contaminated talc was being marketed to Black women specifically after the fact became public that asbestos was carcinogenic. "Internal documents demonstrate J&J targeted those advertisements to Black women, knowing that Black women were more likely to use the powder products and to use them regularly," according to the LA Times. Not only that, Johnson & Johnson have admitted that at the time they were funding human experiments on Black prisoners in Pennsylvania to see if talc was as carcinogenic as asbestos, injecting the prisoners with both for comparison.">
Information provided by TalcumPowderCancerLawsuit.com, a website devoted to providing news about talcum powder ovarian cancer lawsuits, as well as medical research and findings.