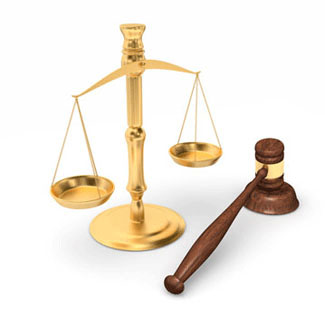 Johnson & Johnson Has Suffered Through an Embarrassing String of Events Leading to Pulling Baby Powder From The North American Markets
The first half of 2020 has been very difficult for Johnson & Johnson in its defense of thousands of future lawsuits that claim that Johnson's Baby Powder caused their ovarian cancer or mesothelioma lung cancer
Friday, May 22, 2020 - Earlier in the year a jury found in favor of four plaintiffs that sued the company for their lifetime use of Johnson's Baby Powder causing mesothelioma because Johson's Baby Powder was allegedly contaminated with asbestos. Robert Gorsky, the chairman of the company was forced by subpoena to testify at the trial's punitive damages hearing and admitted he was too busy to read the informative scientific memos sent to him about Johnson & Johnson's talc-containing asbestos and instead forwarded them to unnamed "experts within the company." Gorsky's lack of candor so infuriated jurors that they awarded the four plaintiffs $750 million in punitive damages. Over 16,000 cancer sufferers have filed suit and are waiting their turn in court. If you or a loved one has developed cancer after a lifetime of using Johnson's Baby Powder you may wish to speak with a Johnson' Baby Powder Cancer Attorney for information concerning filing a claim.
The US FDA confirmed what many experts had suspected, that being finding asbestos in their independent tests of unopened bottles of Johnson's Baby Powder taken from major US retailer's shelves and also other talc-based cosmetic products. Johnson & Johnson was forced to issue a recall of 33,000 bottles of the product and retailers Walmart, Walgreens, CVS and Rite Aid complied. Johnson & Johnson denied the FDA's talc asbestos findings and when the company tested them they failed to find asbestos, "except for a little they believed could have come from an old air conditioning unit in the room," according to a company spokesperson.
After deliberating nine-months, a decision was rendered by a Federal Judge in New Jersey, the backyard of Johnson & Johnson where the company is the state's leading employer, that will allow plaintiffs suing the company to present testimony from experts that have tested and found asbestos in Johnson's Baby Powder talc. Judge Freda Wilson heard from scientific experts during a one-week long Daubert hearing in July 2019 and eventually rendered her decision, effectively debunking the company's core legal defense that plaintiffs were relying on "junk science."
Johnson's & Johnson's sole talc supplier Imery's SA announced that they would be selling their North American talc mining operations to raise money to be placed into a fund to compensate current and future ovarian cancer and mesothelioma claims were it is named as a co-defendant with Johnson & Johnson. The company sought bankruptcy protection a couple of years ago under pressure from multi-million dollar jury awards.
The US Food and Drug Administration is about to insist that Johnson & Johnson and the cosmetics industry change the method of testing talc for the presence of asbestos and related carcinogenic materials ending the industry's nearly century-old practice of self-regulation.
As a result of the gut-punch of these devastating legal setbacks, Johnson & Johnson announced the other day that they will no longer sell Johnson's Baby Powder in the United States and Canada.