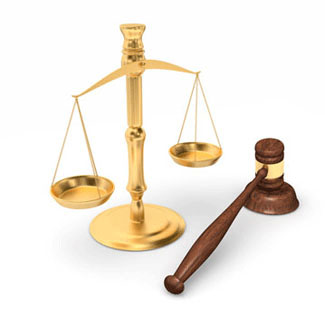 Barbers, Beauticians, and Regular Customers Have Filed Suit Against Clubman Talc and Their Talc Supplier
Occupational users of talc, suspected by medical experts of being contaminated with asbestos, are concerned they may have developed mesothelioma
Friday, July 24, 2020 - Career barbers and beauticians, a big part of the core of Americana throughout the country, need to be concerned that they may have developed cancer from breathing talcum powder while performing their occupation. Who among us has not experienced the feel of a fresh haircut and the ritualistic liberal powder dusting on the back of the neck to signal that the job was done? Imagine the amount of talc dust that career barbers inhaled five to ten times per day after every customer for decades. The levels of talc dust inhaled by barbers are second only to talc miners and the people living and working in the surrounding neighborhood who have experienced sky-high rates of mesothelioma, a deadly form of cancer of the lining of the lungs and also the stomach. The family of career barber Vincent Luca has filed a lawsuit against Whittaker Clark and Daniels, the talc supplier for the Clubman brand of talc the barber used for extensively and daily for over 50 years to finish customer haircuts. According to Mesothelioma.net, a motion to dismiss the lawsuit was filed by the company who alleged that his disease could have been caused by growing up with talc exposure for the first 25 years of his life in Sicily Italy, however, Justice of the New York County Supreme Court Manuel J. Mendez has ordered that the Vincent Luca case proceeds to court. Luca died recently of malignant pleural mesothelioma and his case is being presented on his behalf by his surviving loved ones. Talcum powder cancer risks are real and attorneys representing people nationwide offer a free consultation before filing a lawsuit claim.
According to Mesothelioma.net, Luca was deposed before dying and testified that he fondly remembered the fragrant smell of talc that he used on his customers and at the end of his day would routinely shake out his barber's jacket to create a cloud of talc dust he did not want to bring home with him into his car and house. Defense attorneys trying to get the case dismissed argued that it was more likely that his fatal asbestos exposure happened growing up in Sicily, Italy about 30 kilometers from a local asbestos mine. Talc is mined in open pit blasting operations and communities neighboring asbestos mines have been known to have exceedingly high death rates from mesothelioma, the type of asbestos contamination that could also account for talc being contaminated with asbestos at the source. Johnson & Johnson is being sued by around 20,000 individuals for allegedly developing cancer or mesothelioma from asbestos-contaminated talc such as Clubman.
In March of this year, before being postponed in overial response to the Coronavirus pandemic outbreak, a couple's lawsuit began against Clubman alleging they developed mesothelioma from inhaling talc dust. "Plaintiffs Margaret Lashley and Dwayne Johnson claim they were exposed to asbestos supposedly president in Clubman brand talc products over a period of more than 40 years. They both accuse Clubman's parent company, American International Industries, of failing to warn consumers about the alleged dangers of talc products despite knowing the potential presence of asbestos posed a serious health risk," according to the blog on Courtroom View News.