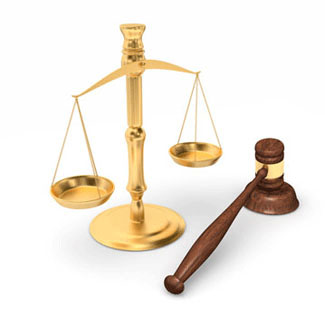 One Talcum Powder Mesothelioma Trial May Decide The Financial Fate Of Thousands Of Baby Powder Cancer Victims
We will know in about two weeks whether Johnson's Baby Powder cancer plaintiffs will lean toward accepting or rejecting the current offer
Wednesday, May 31, 2023 - Jury selection has concluded and a talcum powder cancer trial is set to begin which could serve as a bellwether for thousands of talcum powder cancer plaintiffs. About 40,000 lawsuits against the global health and beauty care company are on hold pending the rejection or acceptance of the company's latest attempt to shelter their billions of dollars of assets from legal liabilities. Bloomberg reports, " People involved in the talc litigation will be watching the verdict in Mr. Valadez's case very closely," said Carl Tobias, a University of Richmond professor who teaches product-liability law. "It could very be one of the deciding factors in whether they accept J&J's offer or hold out for their trial." Johnson & Johnson has offered to increase the funding of their LTL management subsidiary from $2 billion to about $9 billion if a federal judge accepts the company's request to re-enter bankruptcy. The $9 billion would amount to about $100,000 for each of the tens of thousands of plaintiffs that allege using Johnson's Baby Powder caused their ovarian cancer or mesothelioma, a deadly scarring of the lungs.
Those in favor of accepting the settlement offer, including New Jersey Bankruptcy Judge Michael Kaplan, say that a structured settlement is the best chance for all those who qualify to get a fair and timely settlement rather than have to wait years for a trial and only then run the risk of losing at trial since only 9 of 42 Johnson's Baby Powder cancer trials have resulted in plaintiff decisions and jury awards made the process look more like a lottery than a trial at law. In 2018, 22 women with ovarian cancer were successful in suing Johnson & Johnson and were awarded the appeal-receiving compensation for their pain and suffering. Plaintiffs are hoping to capitalize on punitive damage awards available only through the court sytem of ten times the amount of their compensatory damage awards.
The Johnson's Baby Powder mesothelioma trial that is underway was allowed to proceed under a California law that allows a plaintiff with a critical terminal disease to have the trial expedited. According to Bloomberg, "The trial in Anthony Hernandez Valadez's suit alleging he got mesothelioma from asbestos-contaminated talc in J&J products is scheduled to go before a jury Wednesday in state court in Oakland, California. Due to Valadez's failing health, the case was allowed to proceed as an exception to the order putting all litigation on hold after J&J sought to wall off all of its talc liability in a Chapter 11 bankruptcy for its LTL Management unit." Mesothelioma is the signature disease of asbestos inhalation causing the gradual irritation and scarring of the delicate tissues around the lungs called the alveoli which must remain elastic and unscarred to facilitate normal inhalation and exhalation.
">
Information provided by TalcumPowderCancerLawsuit.com, a website devoted to providing news about talcum powder ovarian cancer lawsuits, as well as medical research and findings.