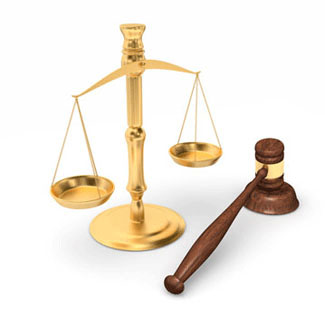 Bankruptcy Judge May Be Against Allowing Johnson & Johnson Bellwether Trials
It looks like Judge Kaplan may grant Johnson & Johnson's request to evaluate the 38,000 or more talcum powder cancer cases
Thursday, July 7, 2022 - The United States Department of Justice (DOJ) the chief law enforcement agency in the US government is advising the 3rd district court of appeals to dismiss Johnson & Johnson's talcum powder bankruptcy as legal scholars and the author of the legislation are calling it an abuse of the legal system and talc plaintiffs have labeled it a sham. The DOJ characterized Johnson & Johnson's planned bankruptcy of their talcum powder liability spin-off company as having the sole purpose of blocking more than 38,000 ovarian cancer and mesothelioma lawsuits that have been filed against them. According to Reuters, "The U.S. Department of Justice's bankruptcy watchdog on Thursday said that Johnson & Johnson abused the bankruptcy system in order to halt multibillion-dollar litigation alleging that its baby powder causes cancer." The opinion of the DOJ is counter to the opinion of New Jersey bankruptcy judge Michael Kaplan who is said to be considering Johnson & Johnson's request to begin an independent evaluation of each of the talcum powder lawsuits against the company, a process that could take years and push any attempt at a settlement years down the road. The judge further voiced his objections to reopening several talcum powder ovarian cancer cases as bellwether cases to ascertain jury reactions to Daubert-approved scientific expert testimony and potentially reignite settlement negations which are presently stalled. Judge Kaplan said in a recent hearing, "Mediation talks have thus far failed to produce a viable framework for settling the cancer claims, threatening to engulf the bankruptcy case of J&J subsidiary, LTL Management LLC, in protracted litigation." The judge told the court that "An independent valuation opinion might be a faster way to break that impasse than either of the two paths proposed by talc plaintiffs or LTL Management," according to Reuters.
LTL's attempt at bankruptcy is currently under appeal by talcum powder cancer lawyers that called the move a sham designed solely to block the talc cancer lawsuits against the company. Johnson & Johnson has a valuation including market capitalization of over $400 billion, much of it earned as a result of the reputation of trust and wholesomeness of its baby powder business. The DOJ who filed a brief with the 3rd Court of Appeals told reporters that LTL management was "managed by J&J employees, and did not have any business or creditors to protect, as is the purpose of bankruptcy), other than J&J. They also noted that the company filed bankruptcy only two days after being formed, an indication of the intention of forming the company in the first place. Allowing LTL's bankruptcy will hinge on Judge Kaplan who will report on his decisions on July 26 on whether or not to reopen talc bellwether cases or allow an independent valuation of the 38,000 talc cancer cases. It seems implausible that the judge will side with Johnson & Johnson and ignore those in congress and government who are against allowing the controversial bankruptcy plan to proceed.
Information provided by TalcumPowderCancerLawsuit.com, a website devoted to providing news about talcum powder ovarian cancer lawsuits, as well as medical research and findings.