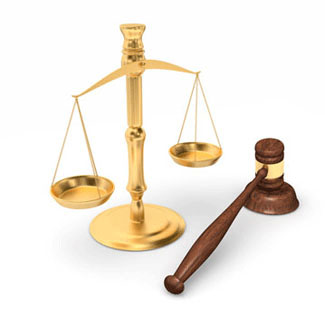 More Allegations That Johnson & Johnson Targeted African Women With Talc They Knew Contained Asbestos
Targeting women of color in Africa and elsewhere calls into question their commitment to supporting the Black Community
Tuesday, December 8, 2020 - Johnson & Johnson is under legal pressure on several fronts, from illegally marketing opioid pain killers to manufacturing defective hernia, vaginal mesh, and other defective medical devices. Starting in 2021, however, it may be the racist overtones of its marketing of baby powder to women of color that is their undoing. A Reuters investigation accuses them of deliberately targeting African American women with their advertising in the early 1970s when asbestos was first discovered in talc. Rather than risk losing market share by updating the product's safety warning label of the cancer risk, the company redirected its advertising towards this supposedly less well-informed demographic. Forbes magazine reports "J&J commonly distributed samples of its iconic baby powder to beauty salons and churches throughout the Black community, putting these communities at a greater health risk. Investigations by Reuters revealed advertising campaigns sought to focus on geographical areas that were predominantly underdeveloped with higher Black and Brown populations." Talcum Powder Cancer Lawyers offer free consultations to women that have used Johnson's Baby Powder regularly and developed ovarian cancer or mesothelioma.
Fast forward fifty years and the company has been accused of doing the same when it discontinued selling Johnson's Baby Powder in North American and refocused its marketing towards India and Africa. The government in India is currently reviewing its commitment to allowing JNJ to sell baby powder on the subcontinent, and one African country has banned the product which allegedly contains asbestos, a known carcinogen. All Africa.com reports that they have banned the importation and sale of Johnson's Baby Powder throughout the nation. The Congo-Brazillville government recently advised retailers, "Johnson's Baby Powder is said to be contaminated with asbestos. Protective seizures of said product will be made from all distribution establishments, in depots and stores." Officials stressed that the problem lies in products that contain talc and that they are not targeting the company specifically.
The Columbia Daily Tribune told readers, "The company's (Johnson & Johnson) internal 2006 marketing plans included a focus on underdeveloped geographical areas with hot weather and higher AA [African American] population." The paper also reported that they were concerned that while Johnson & Johnson discontinued sales in the United States and Canada, they ramped up their advertising in predominately Black and Brown countries abroad. "... this product will continue to impact on Black and Brown communities, particularly in places like Africa, where it has operations in South Africa, Ghana, and Kenya, and in Brazil, which is home to all three of its business segments." Authors of the article state that while the FDA has no authority to regulate talc sales to countries abroad, the US Congress should grant the Food and Drug Administration the responsibility to regulate cosmetic products like talc. The cosmetics industry has escaped government approval requirements and regulation by being self-regulating but this may be about to end.