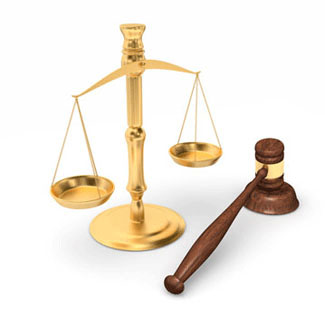 Baby Powder Cancer Lawyer Reaches Settlements
Day of Settlements by Baby Powder Cancer Lawyer Indicates Shift in J&J Strategy
Friday, April 5, 2019 - In a momentous day of news for plaintiffs and attorneys for talcum powder litigation, three talc cancer settlements occurred across the country in unrelated cases. Baby powder cancer lawyer experts suggest this marks a change in strategy for Johnson & Johnson, possibly resulting in more settlements for women suffering from cancer. Historically, the company has fought each case doggedly, but gave in on these three with barely a fight.
On March 27, 2019, lawsuits alleging cancer from talcum powder were settled in Oklahoma, California, and New York. Filed by three separate women alleging their use of J&J talcum powder products resulted in cancer, the resolution of these three cases is remarkably similar.
In Oklahoma, a jury was mid-deliberation when the judge announced the plaintiff's baby powder cancer lawyer and J&J counsel had reached a settlement deal. The plaintiff, Sharon Pipes, was a 77-year-old woman with cancer; the settlement amount has remained confidential.
In California, a similar settlement aborted legal proceedings mid-trial. In that case, the plaintiff was a 36-year-old woman who has used talcum powder products manufactured by Johnson & Johnson since childhood. Details of the settlement are also unknown.
A third case, this one in New York, was settled on the same day. In contrast to the other two, the New York case had not yet reached trial. There is virtually no precedent for Johnson & Johnson opting to settle prior to trial.
Mass tort experts say this wave of settlements in pending talcum powder cases signals a departure from J&J's previous approach of fighting each case to the death. Counsel for the defendants asserts these cases are exceptions that each warrant settlement. While some recent cases have been decided in Johnson & Johnson's favor, the company has also faced billions in verdicts, including a record $4.69 billion verdict in one case.
J&J, the largest manufacturer of personal care products in the United States, is currently facing more than 13,000 cases in courts around the country linked to allegations of cancer from its talc-based products. The safety of Johnson's Baby Powder and Shower-to-Shower, both of which contain mineral talc, has been called into question.
The company continues to insist its talcum powder products are safe, denying the link between talcum powder and cancer. Meanwhile, scientists and doctors argue the link between talcum powder and cancer has been confirmed by decades of science. The pending lawsuits allege links between talc and ovarian cancer as well as mesothelioma. The company's shares took a sharp dive in December of 2018 when Reuter's published a scathing and comprehensive report of executive wrongdoing and cover-up.
Women who have a history of using talcum powder products such as Johnson's Baby Powder and Shower-to-Shower and suffer from cancer may be eligible to file claims, according to a leading baby powder cancer lawyer from The Onder Law Firm in St. Louis. First distinguished as leading litigators in window blind safety litigation, the firm has represented women in multiple winning talcum powder cancer cases.
Information provided by TalcumPowderCancerLawsuit.com, a website devoted to providing news about talcum powder ovarian cancer lawsuits, as well as medical research and findings.