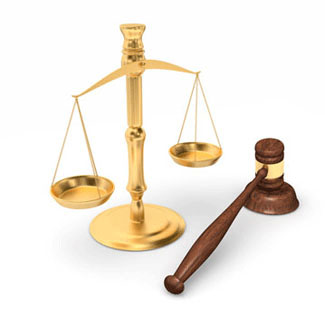 Talcum Powder Attorneys for Women with Ovarian Cancer
J&J Request Delays Justice
Friday, May 17, 2019 - Global health giant Johnson & Johnson was denied a request to consolidate claims against its talc-based products by U.S. District Judge Maryellen Noreika in Wilmington, Delaware. The request concerned 2,400 lawsuits filed by talcum powder attorneys by and on behalf of women suffering from ovarian cancer.
Had the request been approved, it would have allowed for the consolidation of all the claims in a federal court, enabling a single, united legal defense. Denying the emergency transfer, the judge still must determine whether to keep the cases permanently or instead send them back to New Jersey and California for consideration. Judges in South Carolina and California have already denied transfer to federal court in Delaware for 90 such similar cases, saying some of the plaintiffs would likely not survive the delay this transfer would cause due to the advanced stage of their ovarian cancer.
In fact, the mere act of filing this request has likely prevented some plaintiffs from seeing justice in their lives. Any delay in trying these cases means more plaintiffs will have succumbed to ovarian cancer prior to their cases reach trial, according to talcum powder attorneys. On many levels, J&J's handling of this legal crisis has been reprehensible. Even as record verdicts are handed down in favor of women suffering from ovarian cancer, and evidence emerges proving the company has sold asbestos-tainted talcum powder products, J&J officials continue to insist their products have never posed a risk to consumers and engage in infantile legal tactics to gain advantage or delay the inevitable.
J&J's request to transfer the 2,400 existing lawsuits was framed as an emergency on the basis of a recent bankruptcy filing, which the judge flatly rejected. Johnson & Johnson's request cited the recent Chapter 11 bankruptcy filing of its co-defendant, Imerys Talc America. Imerys is currently J&J's chief supplier of raw talc, which it mines from deposits around the globe. Imerys inherited liability for decades of talc manufacturing when it acquired Luzenac, the dominant provider of raw talc for Johnson's Baby Powder and Shower to Shower throughout the 20th century.
While Imerys did file for bankruptcy following an onslaught of thousands of lawsuits filed by talcum powder attorneys, the company was not involved in J&J's emergency request to consolidate the 2,400 cases in Delaware. Judge Noreika distinguished between the two companies, stating J&J had no justification for stating the request was an emergency as the global health giant itself has not filed for bankruptcy and Imerys was not involved in filing the request: "J&J's desire to centralize its own state-law litigation does not justify the finding of an emergency." Whether the cases will be transferred to Delaware or not remains to be seen, but the emergency request and subsequent denial have delayed the speedy pursuit of justice.
At present, J&J is facing more than 14,000 lawsuits alleging cancer from talc-based products. The majority of these claims concern ovarian cancer, which medical researchers say is caused by the use of talcum powder for feminine hygiene. A smaller percentage of the cases have been filed by mesothelioma victims, a rare form of lung cancer caused by the inhalation of asbestos.
Information provided by TalcumPowderCancerLawsuit.com, a website devoted to providing news about talcum powder ovarian cancer lawsuits, as well as medical research and findings.