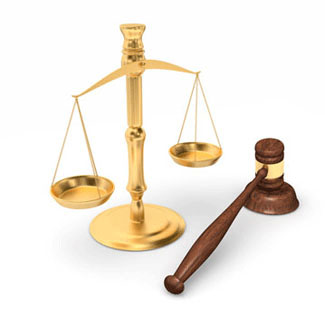 The US Supreme Court Once Again Refuses To Hear A Johnson's Baby Powder Cancer Case
The Supreme Court has a built-in conflict of interest since one of the member's father was the president of the Cosmetics Product Safety Council
Monday, December 20, 2021 - For the second time this year, the United States Supreme Court has turned away a case involving the allegations that using Johnson's Baby Powder causes cancer. "The case dates from 2014 when Mississippi officials sued Johnson & Johnson for allegedly violating state law by failing to warn users of "potentially lethal" health risks of using its products, including ovarian cancer," according to CBS News.com. Earlier this year the Supreme Court would not hear the final appeal of a 2018 talcum powder ovarian cancer case where 22 women plaintiffs were awarded $4.69 billion, consisting mainly of punitive damages. The Missouri Court of Appeals upheld the initial jury decision after the judge scolded Johnson & Johnson for their reprehensible corporate behavior. Now the Court is refusing to hear a request by Johnson & Jonson to throw out the State of Missouri's lawsuits against J&J for failing to warn consumers in the state about the potential health ramifications of using Johnson's Baby Powder. Johnson & Johnson's logic in their request to ban the lawsuit was based on the Food and Drug Administration (FDA) failing to find adequate evidence that required a talcum powder cancer warning label. Rather than placing a warning label on their product Johnson & Johnson doubled down and highlighted their photo of the Johnson's Baby Powder baby, implying that the product was safe, pure, and asbestos-free. That particular line of reasoning was obliterated when in 2020, the FDA tested bottles of Johnson's Baby Powder and found they contained asbestos, a well-known deadly carcinogen, not exactly the type of stuff you want to be coating your newborn baby with five times per day. Soon after the FDA talcum powder-asbestos finding, Johnson & Johnson told consumers they would stop selling Johnson's Baby Powder throughout North America but that the product would continue to be available at US retailers until supplies ran out. The company continues to sell talcum powder in India and other countries targeting people of color as has been their practice since the early 1970s when asbestos was first discovered to contaminate talc, despite more than 40,000 talcum powder ovarian cancer lawsuits having been filed against them. Both talc and asbestos are molecularly similar substances mined in nature from deposits that are adjacent or interlaced with one another.
It is doubtful that the Supreme Court will ever hear a case involving Johnson's Baby Powder talcum powder cancer as there is a glaring underlying conflict of interest between Johnson & Johnson, and the US Supreme Court. Justice William Kavanaugh's father, E. Edward Kavanaugh served as the president of the Cosmetic Products Safety Council (CPSC) for more than a decade when the group lobbyied the FDA on behalf of the interests of the consumer beauty products industry. The most pressing issue of the day during that period was to keep the knowledge that certain types of talc/asbestos testing methods found talc to contain asbestos and the CPSC believed that the testing methods that were in use were too sensitive and included fibers that were not asbestos.
Information provided by TalcumPowderCancerLawsuit.com, a website devoted to providing news about talcum powder ovarian cancer lawsuits, as well as medical research and findings.