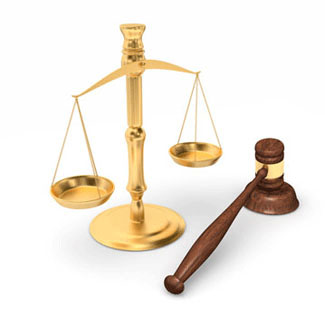 Canadian Women With Ovarian Cancer And Others With Mesothelioma Join Those In The US And England Filing Suit Against Johnson & Johnson
Canadian women would never have suspected that a product as seemingly safe as baby powder could have caused their terminal disease
Tuesday, February 21, 2023 - Canadian women with ovarian cancer are urging their country-mates to get checked for the deadly disease if they have used Johnson's Baby Powder for feminine hygiene. A 57-year-old Montreal woman has filed a talcum powder lawsuit against Johnson & Johnson joining thousands in the United States and in England who think using Johnson's Baby Powder directly contributed to causing their disease. According to CBC.com in Canada, "Manon Lavigne, who is one of the dozens of Canadian plaintiffs pursuing a claim against the healthcare conglomerate, believes daily use of the product is why she was diagnosed with an aggressive form of ovarian cancer in July of 2021 when doctors stumbled upon a grapefruit-sized tumor growing inside her body during a routine scan." The woman claims to have used Johnson's Baby Powder every day, rain or shine for decades, according to the report. Also, Ms. Lavigne told the news that she did not notice the symptoms of talcum powder cancer until it had reached its later stages when it had spread and would be difficult to treat. According to Cancer.org, women with stage four ovarian cancer have about a five percent chance of surviving more than five years after their diagnosis. Lavigne also tells the news that she is also suffering from chronic anxiety due to her impending suffering and death.
Johnson's Baby Powder failed an asbestos test administered by the US Food and Drug Administration in 2020 and then discontinued additional sales of the product in Canada and the US. There was no recall of the product as cosmetic safety laws at that time were non-existent, and did not grant the FDA recall power. Johnson & Johnson continues to this day to sell the unpurchased stores of talcum powder and quietly substituted talc with cornstarch making only minimal changes to the packaging. One of the most noticeable changes, however, is the removal of the iconic baby face that implied the product's benign nature. The Modernization of Cosmetics Regulation Act (MoCRA), a recently-enacted bill in the United States changes requires every cosmetics and beauty care company selling a product containing talc to test it regularly using the same standardized talc/asbestos testing methods that the FDA used to find asbestos. The FDA now has recall powder as well and can order it off of the shelves. An interesting note is that a Reuters investigative report found that Johnson & Johnson knew in 1971 that asbestos lurked in their talcum powder and thought that even a small percentage of asbestos would be untenable to mothers concerned over their baby's health. The company redirected its marketing toward Black women in the southern United States to use feminine hygiene on their genitals as this demographic was considered less well-informed about the asbestos risks. The company may have known full-well that even one microscopic particle of asbestos is enough to cause mesothelioma if inhaled.
More than 40,000 lawsuits in the United States were recently reinvigorated when Johnson & Johnson failed last month to shelter them in bankruptcy. It is believed the company could face legal liability in the tens of billions of dollars and individual lawsuits are being grouped by the hundreds in multidistrict litigation.
Information provided by TalcumPowderCancerLawsuit.com, a website devoted to providing news about talcum powder ovarian cancer lawsuits, as well as medical research and findings.