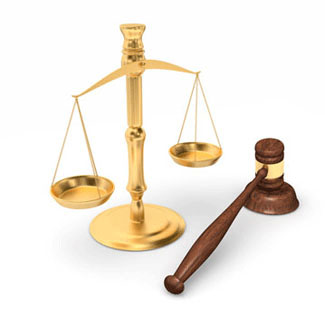 Baby Powder Cancer Plaintiffs Seek To Block Johnson & Johnson's Planned Talc Bankruptcy
If the company is successful in segregating its talc business from the rest of the company it could take years for ovarian cancer victims to get paid
Wednesday, August 4, 2021 - Part of the strategy of Johnson & Johnson in limiting the liabilities they will be forced to pay to women with ovarian cancer is to spin off their talcum powder business into a separate entity and then declare it bankrupt and seek protection from the court. Plaintiff attorneys are angry at the prospect of having to have their clients wait for years to receive their payouts or being forced to have them accept greatly reduced sums. This was the strategy of Johnson & Johnson's talc supplier Imreys Inc. Imerys Talc filed for bankruptcy in February 2019 rather than face more than 30,000 lawsuits naming them as co-defendants with Johnson & Johnson. The lawsuits allege that using Johnson's Baby Powder caused ovarian cancer and mesothelioma, a rare cancer of the lungs and signature disease of asbestos. The company placed the North American talc mining unit into bankruptcy and sold it for 230 million dollars to a company that uses talc for manufacturing purposes. The $230 million was placed into a trust to pay future talc cancer personal injury claims.
By delaying the payout to ovarian cancer plaintiffs, Johnson & Johnson's strategy may be to pressure sick plaintiffs into accepting smaller settlements. Many of the 30,000 ovarian cancer plaintiffs have little time to live. In the 2018 Johnson's Baby Powder ovarian cancer trial, six of the 22 plaintiffs died before the trial ended. Ovarian cancer is a death sentence and 95% of women diagnosed with the disease have less than five years to live according to cancer experts. A bankruptcy judge is considering a motion to block Johnson & Johnson from separating and bankrupting their talc business and may have the fragility of the lives of the ovarian cancer plaintiffs in mind. According to Bloomberg, "U.S. Bankruptcy Judge Laurie Silverstein ordered J&J to appear at a hearing Thursday afternoon to respond to a request from people who say they were harmed by the company's baby powder. Those alleged victims claim J&J may use corporate manipulations to dump talc-related claims into a subsidiary in a divisive merger that would protect the consumer product giant's profits." The bankruptcy court must take immediate action because Johnson & Johnson could file the paperwork required for the spinoff in as little as 20 minutes should they decide to do so, according to Bloomberg.
Johnson & Johnson's hurry to bankrupt their talc business may be less urgent after an Illinois jury found the company's talcum powder was not responsible for causing the death of Elizabeth Driscoll who died from ovarian cancer in 2016. Articles are also surfacing that claim there is no concrete proof of a link between using peritoneal talc and developing ovarian cancer. More than 30,000 lawsuits are pending that alleged that Johnson's Baby Powder talc, or the asbestos within it, caused ovarian cancer.
Information provided by TalcumPowderCancerLawsuit.com, a website devoted to providing news about talcum powder ovarian cancer lawsuits, as well as medical research and findings.