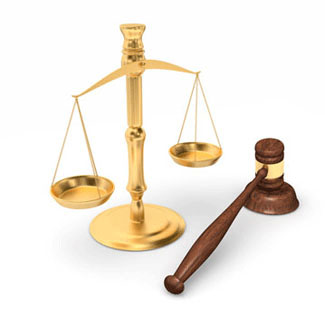 A Lack of FDA Oversight May Have Contributed To Talc Asbestos Ovarian Cancer Deaths
The Cosmetic Toiletry and Fragrance Association may have overlooked studies pointing to high levels of talc asbestos contamination
Friday, July 16, 2021 - Daubert hearings conducted in the summer of 2019 for a week, and deliberated on by a federal judge for the next six months, have yielded a panel of experts that plaintiffs suing Johnson & Johnson will use to support their Baby Powder Ovarian Cancer Claims. Those experts will possibly confirm the Reuters investigative findings that Johnson & Johnson, with the help of the Cosmetic Toiletry and Fragrance Association, and the Personal Care Products Council, have covered up their knowledge that Johnson's Baby Powder talc being contaminated with cancer-causing asbestos. Recent Congressional hearings where talc testing experts testified under oath made the opening statement that confirmed that the FDA had not tested talc for asbestos until 2019 and did find it contained asbestos. "On October 18, 2019, FDA announced that its independent lab, AMA Analytics, detected asbestos in Johnson & Johnson's talc-based baby powder. In response to FDA's announcement on J&J issued a limited recall of one lot of its talcum powder," according to subcommittee chairman, Raja Krishnamoorthi. The FDA's reluctant involvement in talc asbestos testing may have been forced by more than 30,000 lawsuits filed against Johnson & Johnson by women that claimed using Johnson's Baby Powder caused them to develop ovarian cancer.
Plaintiffs in the upcoming Johnson & Johnson talcum powder cancer trials may also look to inform jurors that over the past century, cosmetic product regulation has looked more like a fox guarding a henhouse than credible federal government regulation. For more than a half-century, the cosmetics industry has escaped government regulation and pre-market testing by creating an advisor committee buffer organization that it thought specialized in cosmetic product safety, and looked out for the public's best health interests. The Cosmetic Toiletry and Fragrance Association (CTFA), which started as a cosmetics industry representative group, now the Personal Care Products Council, has been an intermediary between the FDA and cosmetics companies like Johnson & Johnson, Revlon, and Colgate Palmolive. The CFTA has effectively produced cover reports that have prevented lawmakers from being told that talc scientific studies showed that talc was contaminated with carcinogenic asbestos. A scathing investigative report published by Reuters titled: "Johnson & Johnson Knew For Decades That Asbestos Lurked In Their Baby Powder," accusing the CTFA of making errors of omission. The report claims, among other accusations, that the CTFA deliberately left out credible studies that found alarming amounts of asbestos in the talc they sampled, but instead, reporting methods that used only the tiniest samples whose asbestos percentage was under 1%. The CTFA then tried to sell the FDA that under 1% asbestos was an acceptably safe threshold. This was despite the FDA acknowledging there is no safe level of ingesting asbestos. "A 1975 report from its longtime lab that found particles identified as "asbestos fibers" in five of 17 samples of talc from the chief source mine for Baby Powder. "Some of them seem rather high," the private lab wrote in its cover letter," according to Reuters.
Information provided by TalcumPowderCancerLawsuit.com, a website devoted to providing news about talcum powder ovarian cancer lawsuits, as well as medical research and findings.