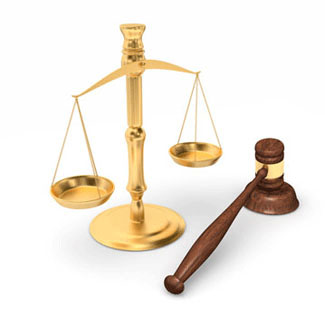 More Studies Suggest Talc Can Cause Ovarian Cancer
Testing cancerous ovarian tissues for the presence of particles of talc and/or asbestos can help prove the cause of ovarian cancer
Wednesday, January 1, 2020 - Johnson & Johnson is pleased with a recent string of court decisions where juries have found that Johnson's Baby Powder was not the cause of the plaintiff's ovarian cancer. The most recent victory in plaintiff-friendly court in St. Louis, Missouri, led Johnson & Johnson spokesperson Kimberly Montagnino to boast, "This is the fourth consecutive verdict in favor of Johnson & Johnson in these cases and the eighth defense verdict this year. The jury carefully considered the decades of independent clinical evidence, which show Johnson's Baby Powder is safe, does not contain asbestos, and does not cause cancer," according to the Barron's.
Women who suffer from ovarian cancer have taken action against Johnson & Johnson alleging that talc, the active ingredient in Johnson's Baby Powder or asbestos in the talc caused their ovarian cancer. In 2018, 22 women were awarded over $2 billion in damages because of ovarian cancer they claimed was caused by using Johnson's Baby Powder on their private parts for feminine hygiene regularly and over the course of their entire lives. Several recent trials, however, have gone in favor of the defendant that alleged that the plaintiff's disease was caused by endometriosis and not by talc or asbestos. Experts at Harvard University and the Mayo Clinic differ with that assessment and agree that women with endometriosis have only a slightly higher risk of developing ovarian cancer. Experts do not think that there is a link as clear cell ovarian cancer and endometrioid ovarian cancer occurs in less than 1% of women with endometriosis. Talcum powder lawsuit claims are represented by top national attorneys and they offer a free consultation with no obligation.
A string of new studies published in a letter to the judge reviewing medical experts from both sides points to finding asbestos in 80% of the ovarian cancer tissues sampled and that women who use talcum powder on their genital region have a significantly greater chance of developing ovarian cancer. Testing cancerous ovarian tissues for the presence of particles of talc and asbestos can provide the smoking gun that points to the cause of a woman's ovarian cancer. According to Cancer Therapy Adviser, more and more researchers are finding that particles of talc can cause irritation and inflation that can lead to cancer by increasing the tissue's oxidation state. Dr. Ghassan Saed, Ph.D., of the Karmanos Cancer Center in Detroit, Michigan, was one of the presenters at the 2019 Annual Meeting of the Society of Gynecologic Oncology, Honolulu, Hawaii whose research showed a link between talc and inflammation in normal and ovarian cancer cells. Specifically, the researchers identified the mechanism of action by pinpointing how the powder induced mutations in the CAT, NOS, and GPX1 genes."
Most recently, a study published in the Journal of Occupational and Environmental Medicine (JOEM) reported the findings of plaintiff expert witnesses including Georgia Microscope Researcher Dr. William Longo, Ph.D., and found "10 cases of serous ovarian cancer among users of Johnson & Johnson (J&J) asbestos-containing "cosmetic" talc products," and that "Talc was found in all cases and tremolite and/or anthophyllite asbestos was found in 8/10 cases. The asbestos fibers found in the "cosmetic" talc containers matched those found in tissues."