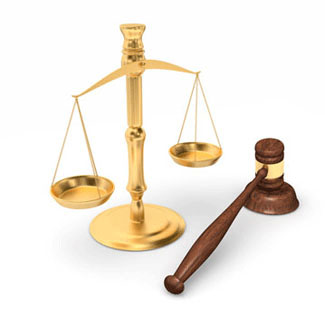 Johnson & Johnson Scolded By Court of Appeals Judge
A Missouri Court of Appeals Judge called covering up what they knew about talc-contaminated asbestos, "an evil motive or reckless indifference"
Monday, July 6, 2020 - Johnson & Johnson spokespersons and legal representatives have spoken out to defend Johnson's Baby Powder as being pure, safe, and asbestos-free. The latest statement comes in response to an appeals court decision reducing the punitive damages leveled against them in half, down to $2.1 billion, still a record-setting amount. The jury awarded 22 women that sued Johnson & Johnson and claimed that their lifelong use of Johnson's Baby Powder caused their ovarian cancer. Close to 20,000 cases against Johnson & Johnson alleging a similar talc-ovarian cancer connection will begin soon. The appeals court loss was followed by the blockbuster announcement that the company would no longer sell their iconic baby product in North America, and voluntarily forfeit billions of dollars of annual income. JNJ claims that the reason for the discontinuation was due to a coronavirus-related product restructuring, a position that experts think lacks credibility. The company plans to appeal the $2.1 billion jury award to the Missouri State Supreme Court. According to Asbestos.com, "We remain confident that our talc is safe, asbestos-free and does not cause cancer," a spokesperson said after the latest appeal. "We continue to believe this was a fundamentally flawed trial, grounded in a faulty presentation of the facts."
Asbestos.com writes that the Judge for the Missouri Court of Appeals strongly disagreed with the defense's statement saying: "This trial showed clear and convincing evidence defendants engaged in conduct that was outrageous because of evil motive or reckless indifference," the court said. "Motivated by profits, defendants disregarded the safety of consumers, despite the knowledge that talc in their products caused ovarian cancer." Talcum powder cancer attorneys offer a free consultation and no obligation to file a claim if you or a loved one have suffered from talcum powder use.
The asbestos-free claim hardly holds water as it is impossible to test every microscopic particle of talc for asbestos and because the US Food and Drug Association (FDA) tested and found asbestos in the bottle of Johnson's Baby Powder selected for testing using a more advanced testing method. Also, expert plaintiff witnesses like Georgia-based microscope researcher Dr. William Longo has found samples of Johnson's Baby Powder manufactured in the 1980s procured from collectors over the internet to contain asbestos. The government's and Dr. Longo's testing methods allow for the separation of minerals within a sample by weight using a centrifuge, isolating potential asbestos fibers. That larger sample size appears to almost always find some asbestos. Experts acknowledge that there is no way to remove asbestos fiber from talc fibers once contaminated and that only a one-time exposure to microscopic amounts of asbestos is required to cause mesothelioma, permanent scarring of the lungs rendering them inelastic and an impediment to normal breathing.
Talc trials could continue as early as the fourth quarter of 2020 with plaintiffs able to call experts to give scientific testimony about finding asbestos in talc. This is as a result of a Federal Judge Freda Wolfson's Daubert hearing findings that discredited Johnson & Johnson's description of such testing as "junk science."