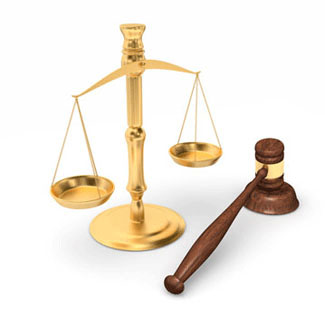 Most Johnson's Baby Powder Plaintiffs With Ovarian Cancer May Not Live To See a Settlement If The Proposed Bankruptcy Plan Drags On
Ovarian cancer has a survival rate of fewer than 5 years if it is diagnosed in its later stages
Friday, June 17, 2022 - One of the plaintiffs with a suspended Johnson & Johnson talcum powder lawsuit has died while the controversial financial maneuver is being hashed out. Overall hundreds of the 40,000 or so plaintiffs that are suing Johnson & Johnson have passed away without seeing their day in court. According to Reuters, "At least 300 cancer victims with claims against J&J have died since the LTL case was filed." Johnson & Johnson may be trying to delay paying out money to the group by burying talcum powder cancer lawyers in paperwork. The defense has asked the bankruptcy court to estimate the number and value of talc claims, according to Reuters, while plaintiffs have petitioned the court to allow cases to resume outside of bankruptcy. With all of the uncertainty surrounding the ultimate resolution of the bankruptcy appeal, one thing for sure is that the more time it takes to resolve the issue of bankruptcy, the more Johnson & Johnson ovarian cancer and mesothelioma plaintiffs will die.
Women with ovarian cancer, a death sentence when diagnosed during stage four, many have only a 5 percent chance of surviving to see their case adjudicated or settled if medical statistics are reliable. Most ovarian cancer cases are diagnosed in the late stages because the symptoms of ovarian cancer mimic those of the pain of menstruation and are ignored. According to the American Cancer Society, "About 19,880 women will receive a new diagnosis of ovarian cancer. About 12,810 women will die from ovarian cancer." The first thing an oncologist does after deciding on an ovarian cancer diagnosis is to try and determine the stage to which the disease has progressed and where cancer has spread. Stage four ovarian cancer is the most serious indicating that cancer has spread through the blood and will require aggressive chemotherapy. Ovarian cancer is identified as a tumor in the ovary which may have spread into the Fallopian tube, the uterus, or bladder. The larger the tumor the later the stage of the disease. Biopsies of the reproductive system and nearby organs will determine if cancer has spread there. The lymph nodes or the lungs, liver, or bones also indicate late-stage cancer and potentially a limited time until the patient expires. Due to the urgency that an ovarian cancer diagnosis carries, the judge in the Johnson & Johnson talcum powder bankruptcy case may decide to reopen cases that were in progress and also select a handful of new trials to proceed. Reuters points out that bankruptcy judge Michael Kaplan and Johnson & Johnson MDL judge Freda Wolfson have talked about selecting cases that would serve as bellwether trials to ascertain how the juries respond to the scientific and other evidence. Judge Kaplan has asked both sides to submit written arguments for and against allowing certain cases to proceed.
Information provided by TalcumPowderCancerLawsuit.com, a website devoted to providing news about talcum powder ovarian cancer lawsuits, as well as medical research and findings.