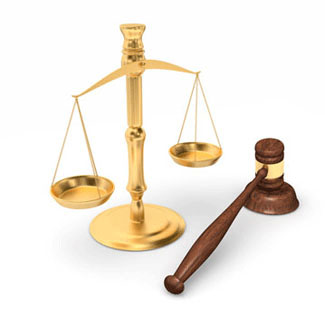 A Talc Ban Could Be The Only Way To Ensure Baby Powder Safety
It is very hard to find asbestos in talc even though we know it is there, is carcinogenic, and impossible to remove
Tuesday, May 5, 2020 - Talcum powder cancer lawsuits have resulted in more research and testing of talcum powder than perhaps occurred during all of talcum powder's previous product history. Using an electron microscope to test for the presence of asbestos if fine if one is fortunate enough to have selected the one in a million sample that happens to contain the contamination. The problem with testing talc for microscopic asbestos fibers is that only a microscopic sample can be tested at any one time and is tantamount to trying to find a needle in a haystack. Just because a particular sample of talc does not test positive for asbestos does not mean that asbestos is not present. On the contrary. the only way to guarantee that a baby powder or toiletry product is free from talc asbestos is to not use talc at all and substitute cornstarch, a cheaper and more aesthetically pleasing substance. In this regard, no testing method can assure that a product like a bottle of Johnson's Baby Powder is asbestos-free, so says Raja Krishnamoorthi, the Chairman of the Committee on Oversight and Reform, subcommittee on Economic and Consumer Policy in a letter submitted to the assembly on December 9, 2019. Dr. Kris also points out that asbestos is not evenly distributed within talc and that "any sample can easily miss asbestos."
That line of reasoning can be expanded to illustrate just how elusive asbestos in talc can be and that the more sensitive the testing method used to try and find asbestos, the less likely it is to find it. Dr. Krishnamoorthi points out "Unfortunately, the more sensitive the test, the smaller amount of talc that can be examined. For example, to examine most of the talc in a 1.5 ounce (42 gm) travel-size talc container using the current TEM method employed by J&J would take 630,000 days!" When JNJ emphatically states that they have never found asbestos in talc, all they are saying is that they have not looked hard enough.
Dr. Kris also mentions that since asbestos has been found in talc ore mines around the world the only way to ensure that cosmetics and Johnson's Baby Powder is asbestos-free is to ban talc altogether. According to Dr. Kris, "Since asbestos has been found in all talc ores, the only way to ensure that cosmetics are asbestos-free is to ban the use of talc in cosmetics. Talc has no health benefits and consumers prefer corn starch to talc." Also, "many babies who are overexposed to talc (but not cornstarch) during diapering have died from asphyxiation."
The Liquid Separation Method (LSM) is a more accurate method of testing talc for asbestos. As the name implies, talc is dissolved in a liquid and spun rapidly using a centrifuge causing the heaviest fibers (amphibole asbestos) to sink to the bottom. After physical separation, the substance is examined under an electron microscope and has frequently found asbestos in talc sampled. According to microscope researcher Dr. William Longo the LSM method yield far better results when looking for asbestos in talc. Dr. Longo also testified before Congress and stated: "the Liquid Separation Method is 2100 to 3100 times more sensitive than those used by industry and the FDA contract laboratory. Using HLS approximately 65% of the cosmetic talc samples we have analyzed, have been positive for amphibole asbestos."