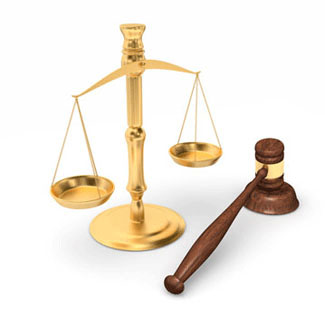 For Discontinuing Selling Baby Powder Is Disingenuous At Best
Discontinuing Johnson & Johnson's Reason sales of the iconically-branded baby powder is more likely due to the bankruptcy and court-ordered liquidation of its sole talc supplier
Monday, June 15, 2020 - Johnson & Johnson recently suspended sales of its most iconic product, Johnson's Baby Powder in all of the United States and Canada due to falling sales and adverse publicity surrounding the product's main ingredient, talc, being carcinogenic and also being contaminated with cancer-causing asbestos. According to the New York Times: "Talc is a mineral in clay mined from underground deposits. Asbestos is also found underground, and veins of it can often be found in talc deposits, leading to a risk of cross-contamination, geologists say."
Close to 20,000 lawsuits are pending against Johnson & Johnson and Imery's Inc., the company's talc supplier, that claim that a plaintiff's lifetime use of Johnson's Baby Powder caused their ovarian cancer or mesothelioma, a rare and deadly form of lung cancer. The company's decision to suspend sales was officially linked to an overall corporate restructuring of its cosmetic and health care product line which included discontinuing around 100 other products, mostly first aid products like tape and bandages. According to Business Insider.com, "Demand for talc-based Johnson's Baby Powder in North America has been declining due in large part to changes in consumer habits and fueled by misinformation around the safety of the product and a constant barrage of litigation advertising." Talcum powder cancer lawsuits are represented by top national attorneys and offer a no obligation and free consultation before filing a claim.
Some people think that the timing of discontinuing its talc-based cosmetics line could have been forced by the bankruptcy of Imerys Inc,. JNJ's sole-supplier of talc. Imerys SA announced that the North American units currently in bankruptcy will be sold at auction as part of the bankruptcy agreement and the proceeds placed in escrow to settle current and future lawsuits were the company is named as a co-defendant with JNJ.
This line of reasoning is gaining traction as other cosmetic companies are quietly replacing the talc in their cosmetics and toiletry products with cornstarch which is cheaper, safer, and works better to absorb moisture. Chanel, Revlon, and L'Oreal are replacing their talc-based cosmetics with corn starch due to declining sales from adverse publicity over consumer's talc/asbestos cancer concerns and also to minimize the number of talc/asbestos lawsuits in the future. Reuters reported: "Chanel, Revlon, and L'Oreal, three of the biggest brands in cosmetics, are quietly moving away from using talc in some products as U.S. cancer lawsuits and consumer concerns mount." The companies are replacing talc in products like baby powder, eye shadow, and powdered makeup and blush with cornstarch, a cheaper and safer alternative.
Johnson & Johnson will continue to sell Johnson's Baby Powder and related products abroad focusing on the lucrative market on the subcontinent of India. JNJ is not recalling Johnson's Baby Powder and allowing existing stocks of the product to remain on store shelves for sale. JNJ.com told customers, "As part of a portfolio assessment related to COVID-19, in March, Johnson & Johnson Consumer Health stopped shipping hundreds of items in the U.S. and Canada to prioritize high-demand products and to allow for appropriate social distancing in manufacturing and distribution facilities during this unprecedented pandemic."