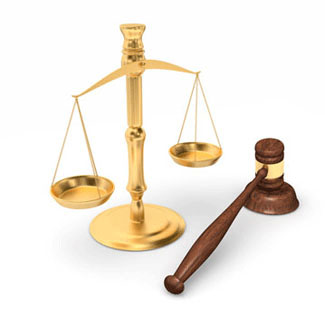 Social Media Raises Awareness of Baby Powder Attorney Efforts
Celebrities Call for Regulation of Cosmetics, Talcum Powder
Monday, April 22, 2019 - Earlier this spring, the House Oversight Subcommittee on Economic and Consumer Policy held its first meeting of 2019. The members of this subcommittee have shifted notably as a result of the November 2018 election cycle, to include far more women. Specifically, the subcommittee is now comprised of a number of women of color, including Representative Raja Krishamoorthi (D-Illinois), who serves as the group's chair.
The priorities of the subcommittee have shifted, too, according to Representative Rashida Tlaib (D-Michigan), to address a "sense of urgency" among the new members to increase federal regulation of cosmetics. Their concerns, according to Rep. Krishamoorthi, have been prompted by baby powder attorney efforts in widespread talc litigation, recent news stories on the topic of talcum powder cancer led by Reuter's December 2018 dense investigative piece, and the discovery of asbestos in makeup products sold to teens.
The subcommittee dedicated its first meeting of 2019 to examining the hazards of talc in cosmetics and considering possible regulation of cosmetic uses of talc. Talc, which is naturally-occurring mineral mined from the earth, is an ingredient in hundreds of cosmetic products beyond the obvious, talcum powder.
Among those who testified at the meeting were Scott Faber, the Vice President of Government Affairs at the Environmental Working Group. EWG has recently launched a campaign, #BeautyMadeBetter, in collaboration with Kourtney Kardashian. Citing the fact that cosmetics regulations have gone unchanged in over eighty years, the campaign calls for Congress to "makeover cosmetics legislation". Addressing the dangers of talc used in cosmetic products such as Johnson's Baby Powder is at the center of this effort.
Also testifying was Marvin Salter, the son of Jacqueline Fox. Ms. Fox suffered from ovarian cancer after using talcum powder for genital dusting routinely for decades. She and her estate were represented by a baby powder attorney and ultimately were awarded a $72 million verdict. Ms. Fox died before the trial was concluded.
Dr. Anne McTiernan, an epidemiologist and internal medicine doctor at the Fred Hutchinson Cancer Research Center in Seattle, also testified. Dr. McTiernan has served as an expert witness in multiple talcum powder cancer cases. Citing results of 38 "high quality studies" on talcum powder cancer conducted since the 1970s, Dr. McTiernan asserted that women face a 21-33% increased risk from using talc in the genital region.
In a similar vein, Sens. Dianne Feinstein (D-Calif.) and Susan Collins (R-Maine), and Reps. Frank Pallone (D-N.J) and Debbie Dingell (D-Mich.) have proposed legislation to introduce regulations on talc used in cosmetics. Concerns over the safety of talc in cosmetics have cropped up repeatedly over the decades and efforts along these same lines have been undertaken in the past. Due in part to a Johnson & Johnson-convened Talc Interested Party Task Force in the early 1990s, whose purpose was to ensure that talc remained unregulated for cosmetic use, no safety regulations have ever been passed. Perhaps now, with the evidence produced by baby powder attorney efforts and legal discovery, the federal government will begin to provide oversight aimed and prioritize consumer safety.
Information provided by TalcumPowderCancerLawsuit.com, a website devoted to providing news about talcum powder ovarian cancer lawsuits, as well as medical research and findings.