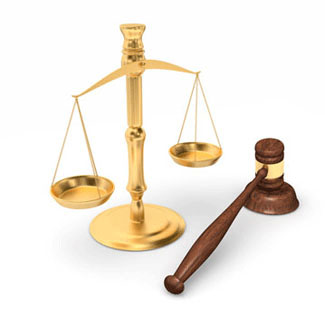 Johnson & Johnson May Be Pressured To Stop Selling Johnson's Baby Powder Globally At The Next Shareholder Meeting
The company continues to market Johnson's Baby Powder made from talc in global markets to women of color
Thursday, February 17, 2022 - Johnson & Johnson (J&J) discontinued selling Johnson's Baby Powder in the United States and Canada a couple of years ago, under an avalanche of talcum powder lawsuits immediately after the US Food and Drug Administration (FDA) discovered that the iconic brand of baby powder contained asbestos, a deadly carcinogen. The company claimed that the decision to forgo billions of dollars in talcum powder revenue in the most lucrative market in the world was due to declining sales based on false and misleading media coverage of talcum powder cancer trials. J&J denies that its baby powder is harmful and said it only pulled the product in North America after a slump in sales "fuelled by misinformation around the safety of the product," the Guardian reported. The results of about one dozen trials were to award about $4 billion to plaintiffs, mostly women who had used Johnson's Baby powder on their genital region for feminine hygiene purposes. Courtroom documents revealed that the company deliberately targeted African American women living in the southern United States to market baby powder for this purpose because they were deemed by the company as "a less well-informed demographic." Hundreds of women of color with ovarian cancer have joined a lawsuit seeking damages for Johnson & Johnson's allegedly racist marketing of a product they knew contained asbestos and that the inert compound could be absorbed into the mucous membrane within the vagina, travel up through the Fallopian tubes to the ovaries. MDL approved scientists think that talc, being an inert mineral, can become permanently lodged in the ovaries and cause oxidative stress leading to irritation, infection, and ovarian cancer.
Despite the North American ban on selling baby powder, Johnson & Johnson continues to market and sell Johnson's Baby Powder to women of color living in India and other under-developed countries, a marketing strategy very similar to their 1970s plan to target African American women. The company is under pressure, however, to discontinue global sales of baby powder because of the overwhelming evidence of asbestos-containing talc. The Guardian writes, "The healthcare company Johnson & Johnson is facing an attempt to force a shareholder vote to halt its sales of talc-based baby powder across the world, including the UK, amid concerns overfibersed links to cancer. Johnson & Johnson (J&J) withdrew its talc-based baby powder from sale in the US and Canada in 2020. Sales of baby powder had dropped after US regulators detected carcinogenic chrysotile fibres, a type of asbestos, in a sample."
Johnson & Johnson is attempting to put their talcum powder cancer legal liabilities to bed once and for all by creating a new shell company, LTL management, and placing their talcum powder liabilities in it, along with $2 billion, presumably for legal settlements. This amount of money is only a fraction of what legal analysts think could be $10 to 20 billion it would cost to settle more than 40,000 talcum powder ovarian cancer claims that have been registered against them.
Information provided by TalcumPowderCancerLawsuit.com, a website devoted to providing news about talcum powder ovarian cancer lawsuits, as well as medical research and findings.