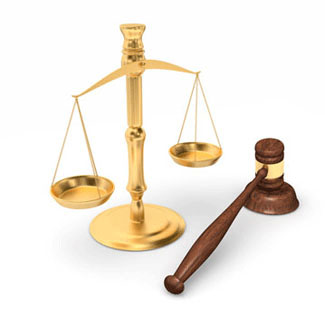 Women Advised To Switch To Talc-Free Cosmetics
Women are using social media and text messaging to alert friends that the cosmetics they use may be contaminated with asbestos and could cause cancer
Monday, August 10, 2020 - Most are outraged at companies like Revlon, Johnson & Johnson, and others that to this day have failed to admit or warn their customers of the dangers. By some accounts, Johnson & Johnson, the leader in the cosmetic talc industry, has known since as early as 1971 that their talc could contain asbestos. Rather than address the problem the company redirected its marketing and also lobbied the federal government to make sure that the cosmetics industry remained self-regulating and escaped FDA asbestos testing. Earlier this year all doubt about talc containing asbestos was put to rest by the US Food and Drug Administration that issued the following warning to consumers. On March 9, 2020, the FDA wrote: "The U.S. Food and Drug Administration today issued the (...) final report from the agency's year-long sampling assignment to test talc-containing cosmetic products for the presence of asbestos. The full results showed 43 samples were negative and 9 were positive for asbestos. Last year, the FDA immediately notified the public about the positive results and worked closely with the affected companies on their subsequent recalls." As a result of this report, Johnson & Johnson immediately recalled 33,000 bottles of Johnson's Baby Powder from retail shelves in the United States. Previously, the FDA was more diplomatic about talc stating: "During talc mining, if talc mining sites are not selected carefully and steps are not taken to purify the talc ore sufficiently, the talc may be contaminated with asbestos. Asbestos is a known carcinogen." How exactly to purify talc remains a mystery as experts agree that once talc is contaminated with asbestos it is impossible to remove and also that there is no amount of ingesting asbestos that is considered safe.
Women should look for cosmetic products that are marked as talc-free and be aware that no powders applied to the perineum region or pelvic area. Particles of talc and other microscopic, hazardous fibers in talc could enter the vagina and travel up and become permanently lodged in the ovaries, creating an irritation that could lead to ovarian cancer. An appeals court recently upheld a jury's decision to award 22 women with ovarian cancer, or their estates, the staggering sum of $2.69 billion both on account of their pain and suffering as well as Johnson & Johnson's failure to warn about the public health danger they either knew about or had an obligation to know. Talcum powder lawsuits are handled by top national attorneys with a winning track record litigating against big corporations and pharmaceutical companies and offer a free consultation.
Women that are concerned about purchasing talc-free cosmetics should visit Safecosmetic.org for non-biased opinions about what to look for in safe cosmetics. SC tells readers that they should consider replacing the following products that probably contain talc."Baby powder, body and shower products, lotions, feminine hygiene products, eye-shadow, foundation, lipstick, deodorants, and face masks." Several cosmetic brands have reacted to the news about talc being contaminated with asbestos and have quietly replaced their talc-based cosmetic with ones that contain cornstarch thought to be a safer alternative.