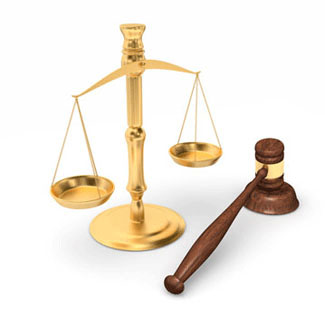 FDA Panel Thinks That Talc May Contain Many Dangerous Fibers
Experts impaneled by the FDA determined mineral particles and fibers found in cosmetics are small enough to be inhaled and are potentially harmful, even though they are not technically categorized as asbestos
Thursday, March 5, 2020 - Johnson's Baby Powder talc could be contaminated with several cancer-causing mineral particles and fibers, each small enough to be inhaled, in addition to asbestos. The FDA recently found asbestos and other dangerous fibers in bottles of Johnson's Baby Powder and in response seated a commission of scientists to analyze and make recommendations on the most effective way to test talc. The panel concluded by saying that a more sensitive method testing method would be preferable because there are many minerals and fibers in addition to asbestos that cause respiratory distress and cancer that become airborne when one uses cosmetic products and baby powder. Johnson & Johnson argue that the less-sensitive talc testing method that they have used for the last 50 years should be left in place because the liquid separation method picks up particles that do not fit the precise albeit narrow definition of asbestos. According to Reuters.com: "In its report, the panel said both asbestos and look-alike minerals are suspected of causing "similar pathological outcomes," so the "distinction is irrelevant." Talcum powder cancer lawsuit attorneys are helping families nationwide and offer a free consultation before filing a lawsuit claim.
Mineral experts at Science Direct.com have analyzed talc and conclude that talc by its very nature includes several mineral compounds in addition to asbestos that could be carcinogenic when inhaled regularly and over a prolonged time. Also, many types of asbestos-related fibers are showing up in talc tests. According to Science Direct: "Asbestos is a term used to describe a group of mineral fibers of two major types: serpentine and amphibole. Chrysotile is the most common serpentine asbestos used commercially and has long curly and pliable fibers. The amphiboles, which are short, straight, and stiff, include crocidolite (blue asbestos) and amosite. Talc is a hydrated magnesium silicate ... and is associated with minerals such as quartz, mica, kaolin, and asbestos, (therefore), talc may cause different forms of pulmonary diseases depending on the nature of exposure - inhalation of pure talc; inhalation of talc in association with silica (talcosilicosis); inhalation of talc in association with asbestos fibers (talcoasbestosis); and intravenous ingestion of talc (during recreational drug abuse). Pathologically, the ingestion of asbestos or silica with talc, rather than by talc alone, causes pleural, parenchymal, and interstitial fibrosis and peribronchiolar and perivascular macrophage infiltration, whereas talc induces non-necrotizing granulomatous inflammation, leading to progressive fibrosis."
It is unclear what if any changes the cosmetics industry will make if the FDA recommends that a stricter testing method be adopted. The cosmetics industry has been trusted to be self-regulating for over half a century and recent talc asbestos test lead one to believe that they have been negligent. Johnson & Johnson ex-employees have been overseeing the cosmetics oversight division of the FDA for decades and have looked the other way when evidence arose decades ago that talc may be contaminated with asbestos given the proximity of talc mines with asbestos mines. There is no way to remove asbestos from talc and no level of asbestos is considered safe especially when one considers bioaccumulation from the daily use of talc-based cosmetics and toiletries.