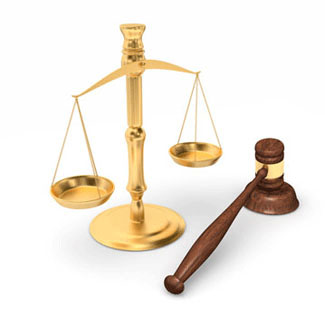 The Presence Of Asbestos In Talc Has Been Found In 40 Scientific Studies
A credible link between talc and asbestos has been established through credible scientific analysis
Wednesday, June 7, 2023 - The link between talc and asbestos has fostered talcum powder cancer lawsuits where plaintiffs have been awarded billions of dollars in punitive damages from Johnson & Johnson and also garnered significant scientific attention in the process. More than 40 independent scientific studies point to a link between talc and asbestos, a known carcinogen. These studies have contributed valuable insights into the potential connection between talc and asbestos and highlight the presence of asbestos fibers in talc samples, the carcinogenic properties of talc contaminated with asbestos-like fibers, and the possible association between talc use in genital hygiene and increased risk of ovarian cancer. Testing talc for asbestos is driven by concerns surrounding talc product contamination and its potential health implications. One important study conducted by Langer, Nolan, and Frondel in 1979 examined talc samples from various sources to determine the presence of asbestos fibers. Their analysis revealed the presence of asbestos fibers in certain talc samples, raising concerns about potential health risks. This finding underscored the importance of ongoing monitoring to prevent potential asbestos contamination in talc products and protect consumer well-being. In 1993, the National Toxicology Program (NTP) conducted an extensive study to assess the toxicological impact of talc contaminated with asbestos-like fibers. The research aimed to evaluate the carcinogenicity of cosmetic-grade talc and non-asbestiform talc, specifically exploring their potential connection to asbestos. Animal testing was employed, where test animals were exposed to cosmetic-grade talc mixed with asbestos-like fibers. The study findings indicated that the contaminated talc exhibited carcinogenic properties, suggesting potential talcum powder cancer risks associated with the use of talc products containing asbestos-like fibers. These results emphasized the need for caution and awareness when using such products to mitigate potential harm.
More than 40,000 lawsuits await Johnson & Johnson from plaintiffs that have or have died from ovarian cancer. In 1982, Cramer, Welch, Scully, and Wojciechowski conducted a study focusing on the potential association between talc use in genital hygiene and ovarian cancer. The study did not directly investigate the talc-asbestos link, however, it shed light on the broader health effects of talc use. Researchers found an increased risk of ovarian cancer among individuals using talc-based products such as Johnson's Baby Powder, especially for feminine hygiene. While the specific mechanism linking talc to asbestos remained uncertain, this discovery raised concerns about the safety of talc use in this context and prompted further research to better understand the potential risks associated with talc use in various applications.
In 2018, the Food and Drug Administration (FDA) responded to the public outcry about the safety of Johnson's Baby Powder and conducted thorough testing on talcum powder products to investigate the presence of asbestos. Recognizing the potential health risks associated with asbestos exposure, the FDA conducted comprehensive analyses on various talc-containing items, such as cosmetics and powders. The results of their diligent testing revealed instances where talc products were found to be contaminated with asbestos. This discovery raised significant concerns regarding the potential harm posed to consumers who may unknowingly come into contact with these products. It served as a wake-up call, emphasizing the urgent need for stringent testing protocols and robust regulations to prevent the distribution of talc products containing asbestos. The FDA's commitment to transparency and consumer safety highlights the critical role of regulatory agencies in safeguarding public health.
Information provided by TalcumPowderCancerLawsuit.com, a website devoted to providing news about talcum powder ovarian cancer lawsuits, as well as medical research and findings.