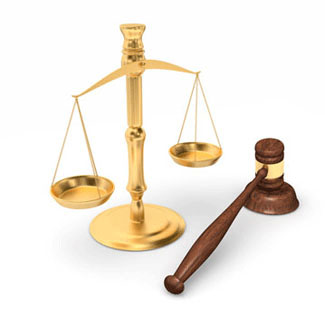 Groups Representing Talcum Powder Ovarian Cancer Victims Want To Talk To The New Jersey Bankruptcy Judge
A group representing ovarian cancer plaintiffs will join attorney's and scholarly bankruptcy experts in support of preventing Johnson & Johnson from subverting the New Jersey bankruptcy court
Thursday, February 3, 2022 - The legal community will have to wait until at least February 15, 2022, to find out whether or not Johnson & Johnson will be able to shelter their talcum powder ovarian cancer liabilities under bankruptcy protection. Moreover, about 40,000 women with ovarian cancer and men and women with mesothelioma are going through the agonizing wait to go to trial that could determine their financial future for generations to come. According to the Wall Street Journal, "A committee representing consumers suing Johnson & Johnson over its talcum-based baby powder products is challenging a bid to use bankruptcy to freeze litigation against the company and retailers that sold the product. The committee, which represents consumers who allege exposure to J&J's talcum products caused cancer, said in a court filing Tuesday in the U.S. Bankruptcy Court in Trenton, N.J., that pausing civil lawsuits against J&J, which is not in bankruptcy, could prevent tens of thousands of people dying from ovarian cancer their right to a fair trial." Ovarian cancer is a death sentence with only a 5%, five-year, or longer survival rate, and thousands of the plaintiffs may die before they see a courtroom and can plead their case before a jury. Johnson & Johnson may have had little to lose in seeking bankruptcy as the cases against them could be delayed for years and force desperate plaintiffs to settle for pennies on the dollar. Ongoing trials are suspended until the 15th while a New Jersey bankruptcy judge listens to the plaintiffs' group, the attorney's organizations, and scholarly bankruptcy expert's arguments in support of preventing Johnson & Johnson from pulling the end-run around the New Jersey bankruptcy court.
During the previous five years, about two dozen bellwether talcum powder ovarian cancer trials have been split 50/50. Several plaintiff victories were overturned on the administrative grounds that the plaintiff did not reside in the state of Missouri where their lawsuits were filed. Another plaintiff victory was overturned on appeal because the expert witnesses that the plaintiff relied upon were not on what became the official list of acceptable scientific experts established in year-long Daubert hearings. Talcum powder cancer bellwether trial suspense came to a crescendo last year when the US Supreme Court failed to hear a Johnson & Johnson appeal of a 2018 $2 billion jury award to 22 plaintiffs with ovarian cancer. The women, as did others, accused Johnson & Johnson of knowingly marketing their iconic baby powder to mothers and others for use as a feminine hygiene product when they were aware it contained asbestos and could cause cancer. Internal company documents revealed in previous court proceedings clearly show that the company was aware their talc supply was contaminated with asbestos and declined to update their warning label to reflect the threat. Instead, the memos show that the company decided to redirect their talcum powder marketing towards African American women in the hot, humid, Southern US, a demographic they thought would be less educated than their white, northern (presumably less sweaty) American women of European descent.
Information provided by TalcumPowderCancerLawsuit.com, a website devoted to providing news about talcum powder ovarian cancer lawsuits, as well as medical research and findings.