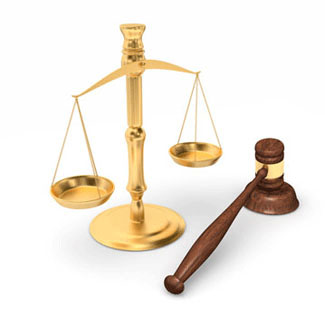 Legal Experts Call Johnson & Johnson's Talc Bankruptcy Plan A Serious Abuse And A Direct Attack On The Bankruptcy System
Johnson & Johnson's bankruptcy would deny tens of thousands of talcum powder ovarian cancer victims their day in court
Monday, January 31, 2022 - Plaintiff attorneys, law professors, and bankruptcy experts all agree that Johnson & Johnson's attempt to spin-off their talcum powder ovarian cancer legal liabilities into a separate company and then seek bankruptcy protection should be denied and declined by the federal bankruptcy court. US Federal Bankruptcy Judge Michael Kaplan will make a decision in a couple of weeks that could send shockwaves through the financial world. If the J & J maneuver should be accepted by the bankruptcy court, it would essentially allow any profitable company to seek shelter from their liabilities, legal or not. Banks have the most to lose should the J & J bankruptcy be allowed to take place as companies could establish a shell company to hold their creditor's collectibles and declare it bankrupt. Johnson & Johnson is a profitable company with an impeccable credit record and more than $400 billion in assets. According to Reuters, "A group of bankruptcy law professors is looking to weigh in on Johnson & Johnson's use of the bankruptcy system to settle lawsuits alleging that its talc products cause cancer, calling the strategy a serious abuse and a direct attack on the bankruptcy system" Judge Kaplan will delay making a decision and will hold a hearing on February 15, 2022, to hear the experts and professors give their take on the novel situation. If allowed to go forward the precedent would be set to allow large corporations to escape monetary responsibility to those that have been injured or died as a result of their negligence. More than 40,000 women with ovarian cancer and men and women with mesothelioma have filed Johnson's Baby Powder cancer lawsuits. Several trials, some that have gone to the jury, have been put on hold until J & J's Texas Two-Step bankruptcy scheme is decided upon.
The professors and other experts will submit and present a friend of the court brief to prevent bankruptcy. The brief outlines and elaborates the position preventing the Johnson & Johnson bankruptcy. EndPointsNews explains. "In their brief, the professors called J & J's move a "direct attack on the fundamental integrity of the Chapter 11 system," that would "deprive innocent talc victims of their day in court." Johnson & Johnson has set aside $4 billion in 2022 to fund their legal liabilities should their bankruptcy scheme fail to materialize. The company paid $2 billion to 22 plaintiffs that sued them in 2018 for failing to warn that their iconic baby powder contains asbestos and could cause cancer. The company created LTL management, an entity separate from other Johnson & Johnson businesses, and placed their talcum powder legal liabilities in it along with $2 billion. Experts comparing the Johnson & Johnson case with the recent Bayer/Monsanto Roundup cancer cases think it could take at least $10 billion to settle all of their claims and another $10 billion set aside for ongoing medical monitoring and future claims.
Information provided by TalcumPowderCancerLawsuit.com, a website devoted to providing news about talcum powder ovarian cancer lawsuits, as well as medical research and findings.