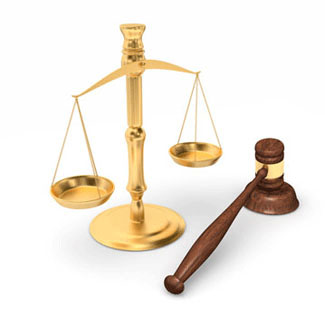 Johnson & Johnson Has Fought Labeling Johnson's Baby Powder With A Cancer Warning
The evidence points to talc containing asbestos and warning labels could help inform the consumer
Wednesday, April 7, 2021 - Johnson & Johnson could have avoided the billions of dollars in lost sales and legal costs they have incurred in recent years if they had only been more forthcoming and warned consumers of the possibility that their talcum powder may contain small amounts of asbestos, a known carcinogen. The company could have updated their product warning label decades ago when they first were aware that talc could contain asbestos, to include the risks of ovarian cancer that could be the result of using baby powder near the genitals. Johnson & Johnson has fought to keep the word cancer off of their Johnson's Baby Powder bottle warning label for decades. The company instead warned consumers the product should not be inhaled because it could cause breathing difficulty, quite an understatement. Talcum powder cancer attorneys offer a free consultation to families and individuals suffering from cancer due to prolonged use of Johnson and Johnson asbestos contaminated talcum powder.
The most recent wave to force Johnson and Johnson to update their baby powder warning began two years ago in March of 2019 when Congresswoman Rashida Tlaib called on her colleagues in Congress to address forcing cosmetics companies to relabel their products that contained talc and possibly asbestos. According to Vox, Johnson's Baby Powder was the center of the discussion. Vox told readers, "Rep. Rashida Tlaib called out a previous lack of "urgency" in Congress on regulating products people use multiple times a day." The focus of the congressional subcommittee that day was Johnson's Baby Powder talc and whether congress should do more to regulate it and require an update to the product warning label. As a woman of color herself, Rep. Tlaib took particular offense to Johnson & Johnson's targeting of African American women as potential talcum powder customers once the public was made aware that asbestos was highly carcinogenic. In response to questions about the FDA's decades of foot-dragging on regulating the cosmetics industry, Tlaib replied "And yes, I think it matters that a lot of us are women, and are women of color, and are at the front lines. It did open my eyes to something that I need to address personally with my new colleagues and maybe try to push forward. It's a new day."
A Mississippi court of appeals has dismissed attempts by Johnson & Johnson to have a lawsuit brought by Mississippi Attorney General Lynn Fitch dismissed and ordered a trial to take place. AG Fitch is suing Johnson & Johnson for failing to update their Johnson's Baby Powder product warning label to reflect the risk of ovarian cancer talcum powder users face. AG Fitch told WLOX Mississippi, "We are pleased that the court decided that this case can move forward and that the state can continue to advocate for Mississippians under our state's consumer protection laws."
Before the Mississippi decision, a California jury who had awarded a woman over $100 million in punitive damages asked the judge if they could also force Johnson & Johnson to place a cancer warning label on bottles of Johnson's Baby Powder. Bloomberg wrote, "A California jury weighing J&J's punishment over the handling of its iconic baby powder asked a judge May 24 if they could force the company to warn consumers that its Johnson's Baby Powder could be contaminated with asbestos, according to the law firm that won the case against the health-care giant."