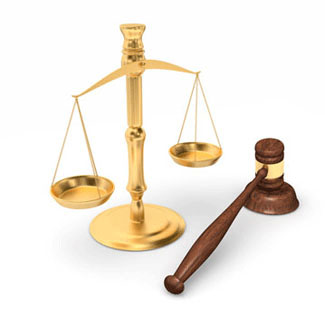 Shareholders Approve Racial Audit Over Targeting Black Women With Talc Known To Contain Carcinogenic Asbestos
There are too many instances where Johnson & Johnson redirected their sales efforts towards Black women to ignore
Tuesday, May 10, 2022 - Johnson & Johnson shareholders have rejected requests by some to discontinue selling talc-based Johnson's Baby Powder globally and will continue to do so. The company announced, however, that it would be taking action to implement a corporate racial audit to make sure it complied with the liberal, inclusive, and progressive standards of today. Investors at the most recent Johnson & Johnson stockholder's meeting said they would approve of having a racial justice audit which may wind up being a publicity stunt to look like the company cares about racial equity. The race-based audit was rejected the previous two years because the company considered itself in compliance, saying, "diversity, equity and inclusion (DEI) part of its credo and core values," according to Medicaldesignandoutsourcing. Sister Ivette Diaz told reporters that she supported the motion for the racial audit on behalf of Mercy Investment Services, the movement's sponsor. The racial audit addresses concerns that have surfaced for several controversies that Johnson & Johnson is currently embroiled in. According to MDO, "Specifically we are concerned about the ongoing controversies related to the May 2020 decision to discontinue North American sales of talcum-based powder but continue global sales. Claims of aggressively marketing these products to Black and brown women after its talc supplier included the World Health Organization's 'possibly carcinogenic' label on shipments are troubling, as are the more than 19,000 talcum powder lawsuits pending related to its use," the sister told reporters. J & J continues to sell baby powder talc products in India and hot, humid climates populated with dark-skinned men and women.
Other racial controversies include the targeting of African American women in the southern United States by handing out samples of Johnson's Baby Powder and Shower to Shower Bath Lotion at Baptist Churches after Sunday ceremonies. J & J hired a firm to hand out about 100,000 Johnson's Talcum Powder gift bags and bought radio advertising a spokesperson told NPR. Johnson & Johnson is currently the target of a lawsuit filed by the National Council of Negro Women that alleges that Black women were the "central part" of Johnson & Johnson's talcum powder advertising after it learned that asbestos was carcinogenic. Janice Mathis, executive director of the National Council of Negro Women, told NPR, "This company, through its words and images, told Black women that we were offensive in our natural state and needed to use their products to stay fresh. Generations of Black women believed them and made it our daily practice to use their products in ways that put us at risk of cancer -- and we taught our daughters to do the same. Shame on Johnson and Johnson." The racial justice audit and allegations of shameful corporate behavior have been reinforced by the recent revelation that Johnson & Johnson sponsored medical testing of Black prisoners, injecting them with asbestos to see if inmates developed talcum powder cancer.
Information provided by TalcumPowderCancerLawsuit.com, a website devoted to providing news about talcum powder ovarian cancer lawsuits, as well as medical research and findings.