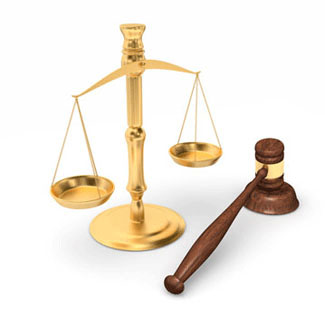 Talcum Powder Trials Are On Hold While Settlement Talks Proceed
Legal experts are split on whether or not to accept the current 9 billion dollar settlement offer from Johnson & Johnson or insist on more
Tuesday, May 30, 2023 - Settlement talks are currently underway between Johnson & Johnson and attorneys representing clients with ovarian cancer and mesothelioma alleged caused by using Johnson's Baby Powder. Talcum Powder Ovarian cancer and mesothelioma lawsuits are currently on hold for another 30 days while a federal bankruptcy judge hears both sides of the argument and decides whether or not the most recent attempt by Johnson & Johnson to shelter themselves from talcum powder cancer lawsuits holds water. Johnson & Johnson refilled for bankruptcy protection for their LTL management subsidiary last month immediately after the initial decision to allow the bankruptcy was nullified on appeal. The federal judge has ordered Johnson & Johnson and a plaintiff's steering committee to engage in settlement talks based on J & J's recent $8.9 billion settlement offer. The two parties are expected to come to an agreement soon and avoid having to take thousands of talc cancer cases to trial one by one. Mass tort lawsuits such as the current Johnson's Baby Powder cancer situation usually are settled as both sides compromise on their ideal outcomes.
Johnson & Johnson's assets are estimated to be in the $400 billion range and an offer of $9 billion is merely a drop in the bucket for them. Plaintiff attorneys think the offer is way too low given the medical expenses the cancer victims have to endure. "A plaintiff's steering committee guiding the multi-district litigation said in a release that J&J's proposal was far from adequate. The 14-person board--made up of lawyers from companies who represent the talc plaintiffs--said it was unanimous in its rejection of J&J's offer," according to FiercePharma.com (FP). Lawyers opposing the talc cancer settlement offer say it is much too low and barely covers half of the typical cancer patient's medical expenses of $250,000. Leigh O'Dell, a lawyer from Beasley Allen, who co-chairs the plaintiff MDL steering committee, told FP, " An $8.9 billion package would provide the 70,000-plus plaintiffs engaged in talc litigation against J&J an average of roughly $120,000, O'Dell said. "The medical costs for an average ovarian cancer victim are about $225,000, so it makes this proposed bankruptcy plan absolutely unworkable," O'Dell said." Lawyers who are in favor of accepting J & J's current $9 billion offer say that about 90% of claimants would accept it if it is put to a vote. J & J's offer of $9 billion is in line with other recent mass tort settlements like the one J & J made for its role in the opioid crisis, and the $10 billion offered by Bayer Inc. to settle claims against its Monsanto division for Roundup herbicide cancer. About 40,000 women with ovarian cancer and men and women with mesothelioma allege that using the iconic baby powder caused them to develop their deadly disease. Many plaintiffs have died waiting for their day in court which is now in its second year of delay.
Information provided by TalcumPowderCancerLawsuit.com, a website devoted to providing news about talcum powder ovarian cancer lawsuits, as well as medical research and findings.