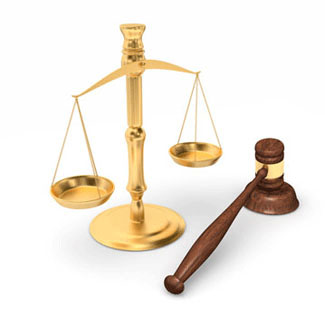 Two Days To Go Before Johnson & Johnson's Ovarian Cancer Trials May Resume
There has been a 60-day lull in trials while the New Jersey bankruptcy judge learns about the Texas Two-Step bankruptcy scheme
Wednesday, January 26, 2022 - If all goes as planned, trials may resume in two days, pitting women with ovarian cancer against baby powder maker, Johnson & Johnson, per the instructions of U.S. Bankruptcy Court Michael Kaplan. The judge was given two months to become acquainted with Johnson & Johnson's novel legal maneuver. Johnson & Johnson created a separate spin-off company, LTL Management, and placed their talcum powder cancer liabilities in it along with $2 billion in cash. Johnson & Johnson originally requested that the bankruptcy be filed in North Carolina where the judge had prior experience with the legal maneuver called the Texas Two-Step. Plaintiff lawyers are outraged that Johnson & Johnson is trying to escape responsibility for decades of failing to warn their baby powder customers that the iconic talcum powder causes ovarian cancer, a death sentence for most who develop it. Johnson & Johnson is a profitable company, in large part due to nearly a century of Johnson's Baby Powder sales, with more than $400 billion in assets and cash. If Johnson & Johnson can shield the profitable portion of their business from creditors, there is no telling how creative attorneys may exploit that loophole in the future. Particularly appealing would be the ability to declare protection from bank creditors.
Johnson & Johnson had been granted an indefinite reprieve from lawsuits over claims that its baby powder caused ovarian cancer and other asbestos-related cancers by the North Carolina judge. The moratorium on Johnson's Baby Powder trials was reduced to January 28, 2022, to coincide with the New Jersey bankruptcy schedule. During the time of the moratorium, Johnson & Johnson has told plaintiff attorneys that they would not accept requests made about future claims on LTL management. Lawyers for plaintiffs have filed a motion to compel the company to immediately fulfill the information requests sent to them. According to Bloomberg News, "There has been what appears to be a concerted effort to obstruct, limit and delay discovery," in the case, Michael S. Winograd, co-counsel to two official claimants' committees, wrote in a Dec. 28 letter. A Dec. 23 response from J&J saying it wouldn't fulfill the requests "has necessitated a forthcoming motion to compel," wrote Winograd, a partner at Brown Rudnick. " The North Carolina judge thought that New Jersey was a more appropriate bankruptcy venue because Johnson & Johnson is headquartered there, is the state's largest employer, and the state is home to the multidistrict litigation (MDL) where more than 40,000 talcum powder lawsuits are filed to be adjudicated against the company for causing their ovarian cancer.
Johnson & Johnson's talcum powder bankruptcy is similar to that of Imery Inc.'s North American bankruptcy. Imerys was Johnson & Johnson's biggest supplier of talc for decades before succumbing to bankruptcy under the weight of being named as a co-defendant in thousands of Johnson's Baby Powder talcum powder lawsuits. Imreys' bankruptcy is on hold, however, as challenges have been made to who really owns certain North American mining assets pledged in long-term agreements to another company.
Information provided by TalcumPowderCancerLawsuit.com, a website devoted to providing news about talcum powder ovarian cancer lawsuits, as well as medical research and findings.