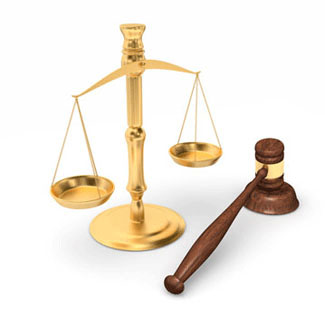 International Scientific Opinion Thinks Talc is Carcinogenic And Should Be Banned
Johnson's Baby Powder is still for sale in predominantly black countries around the world
Monday, February 8, 2021 - Johnson & Johnson is coming under increasing international criticism for selling Johnson's Baby Powder and other talc-based products, to countries populated with people of color. In 2020, the company discontinued selling Johnson's Baby Powder with talc in the United States and Canada, where multi-billion dollar jury awards and hundred million dollar settlements have alerted the public to the dangers of talc being carcinogenic. Critics have charged Johnson & Johnson with again redirecting their marketing efforts to people of color, only this time to other countries like India and those in Africa. Countries are fighting back. There is a movement to try and ban Johnson's Baby Powder and all cosmetics that contain talc. Some African countries are following an international trend of banning products that contain talc for fear that the mineral is contaminated with asbestos and may cause cancer. Those in the US who have used Johnson's Baby Powder and developed ovarian cancer or mesothelioma may be eligible to file a claim against Johnson & Johnson for failing to warn of the dangers of using talc.
According to an article published in The Guardian the other day, the Nation of Nigeria is the latest to try and alert their population of the dangers of using Johnson's Baby Powder. "The Foundation of the Conservation of the Earth (FOCONE) has tasked the National Agency for Food, Drug/Administration (NAFDAC) to alert Nigerians to the presence of a hazardous mineral in powder and other cosmetics products in Nigerian markets, known as talc. The group noted that talc; a major component in powder and cosmetics productions is often contaminated by asbestos during mining." It should be noted here that Imerys, the sole talc supplier to Johnson & Johnson, declared bankruptcy in 2018 to avoid over 25,000 lawsuits against Johnson's Baby Powder where they may have been named as a co-defendant. Imerys recently sold their entire North American talc mining operation to a company that uses talc for industrial, not cosmetic purposes. The terms of the bankruptcy forces Imerys to put the proceeds into escrow to pay future talc ovarian cancer and mesothelioma lawsuits awards.
Despite the spin that Johnson & Johnson lawyers have put on the billion-dollar jury awards that have been rendered against them, and also the US Food and Drug Administration failing to ban asbestos in the United States, international scientific agencies think that products that contain talc are hazardous to a consumer's health and should not be allowed to be sold. The director of the International Foundation For The Conservation of Earth wrote, "We wish to inform the public that some talc powder and cosmetics being sold in Nigerian markets contain asbestos. According to the World Health Organization's (WHO) international agency for research on Cancer, talc that contain asbestos is classified as carcinogenic to human, and that asbestos contains cancer-causing particles and according to the World Health Organization (WHO) International Agency for Research on Cancer classified talc that contains asbestos as Carcinogenic to humans."