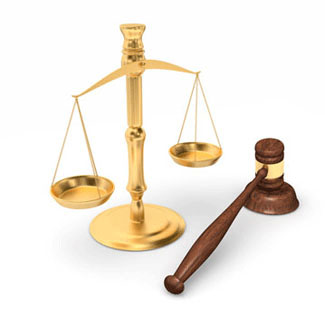 Online Petition To Require Johnson's Baby Powder Cancer Warning Label
Activists feel there is sufficient information including the most recent FDA tests to force Johnson & Johnson to finally warn the consumer that baby powder can contain cancer-causing asbestos
Friday, January 3, 2020 - Online consumer activists at MedTruth.com have launched an online petition to require Johnson & Johnson and all cosmetics companies to place an ovarian cancer warning label on all of their products that contain talc. In support of the petition effort, the organization has produced an online video claiming that for over 100 years, Johnson & Johnson has marketed Johnson's Baby Powder as an all-purpose body deodorant in spite of the company's knowledge that talc, the active ingredient in baby powder is considered probably carcinogenic by the International Agency for Cancer Research (IARC), a division of the World Health Association located in Lyon, France whose mission it is to identify causes of cancer. According to Cancer.org, "Based on limited evidence from human studies of a link to ovarian cancer, IARC classifies the perineal (genital) use of talc-based body powder as possibly carcinogenic to humans." The MedTruth video continues stating that Johnson's Baby Powder talc has been linked to ovarian cancer since the early 1970s by scientific studies and that ovarian cancer is diagnosed in over 200,000 women each year in the United States. "In 1971, British researchers found talcum particles deeply embedded in 10 of 13 ovarian tumors. In 1982, the link between long-term talcum powder use and ovarian cancer was statistically proven and published in the medical journal, Cancer." Talcum powder ovarian cancer lawyers are experts at representing families and individuals in the United States and have a winning track record against big pharmaceutical companies.
The video lists credible medical publications as publishing studies supporting the link between talc and ovarian cancer. Studies have been conducted by the Journal of Obstetrics and Gynecology, Gynecologic Oncology, Prevent Cancer Foundation, The National Toxicology Program, the American Journal of Epidemiology, the Anti Cancer Journal, and others supporting the talc/cancer link and also claim that women using talc for feminine hygiene on their perineal region have a 33% greater likelihood of developing ovarian cancer. The organization cites the fact that the European Union (EU) has banned the sale of talc-based cosmetics and that the FDA has been silent on declaring talc carcinogenic to support those signing the petition to require a cancer warning label. Since the video was released, the US Food and Drug Administration has tested and found asbestos in samples of Johnson's Baby Powder. Johnson & Johnson refuted these findings since the bottles of talc would be unreliable sources but the FDA has stood by its findings.
Johnson & Johnson vehemently denies that their talc supply is contaminated with asbestos and that hundreds of studies point to talc being safe and Johnson's Baby Powder being pure. JNJ lawyers tell reporters that the testing methods they use to test talc for asbestos are good enough and that the more sensitive methods used by plaintiff experts produce false-positive results. There are around 13,000 cases against Johnson & Johnson slated to be tried in the years to come. Trials to date have been mixed with about half finding for plaintiffs with ovarian cancer or mesothelioma and the other half not being able to pin the blame on talc for causing cancer.