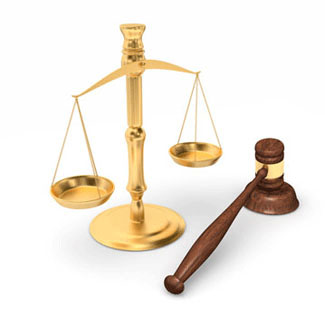 Here Are Some More Everyday Products That Contain Talc And May Be As Dangerous As Baby Powder
Hundreds of everyday consumer products contain talc and should be avoided
Sunday, January 10, 2021 - Our goal as consumers should be to not only avoid Johnson's Baby Powder, cosmetics, and other beauty products but also to avoid other products that contain talc. The US Food and Drug Administration and independent microscope researchers have found talc to contain asbestos, a known carcinogen. Researchers have told juries that Johnson's Baby Powder talc itself contains dangerous elongated fibers that could lead to developing cancer. Imerys Inc, once the sole talc supplier to Johnson & Johnson, recently sold its North American talc mining operations to Magris Resources Canada for $223 million. Imreys Inc. declared bankruptcy due to being named as a co-defendant in many Johnson's Baby Powder Cancer lawsuits from 2017 to the present. The company's move was followed a month later by Johnson & Johnson discontinuing sales of Johnson's Baby Powder throughout North America. Talc is disguised by its chemical compound name magnesium silicate and can be found in hundreds of other products including children's vitamins.
Talc (magnesium silicate) is used in food products to keep the items within a jar or container from sticking together. According to BioBalanceInstitute, many brands of children's and adult vitamins use talc. "Magnesium silicate is an additive that most white-coated minerals, supplements, and vitamins are laced with. Similar in composition to asbestos, Talc is not currently considered food grade by the FDA and has been known to cause lung problems and stomach diseases." Other times, talc is disguised as chalk in many products like the chalk used in schools to write on blackboards. Chemistry World reports "Just as what was described as talc wasn't always the real deal, so some products usually called chalk (properly calcium carbonate) are talc. For example, the chalk used by tailors to mark cloth, and by metalworkers on metal they intend to cut or weld - along with the chalk powder used by baseball players - is talc. This versatile powder also finds its way into plastics as a filler and to make paper smoother, as well as in paints and ceramics, where it is used to give whiteness, added strength and resistance to crazing of the glaze." Consequently, sending a child outside to clap the blackboard erasers clean could be exposing them to inhaling a deadly carcinogen. Talc is mined adjacent to and sometimes overlapping with asbestos. The FDA has stated that there is no safe amount of talc and inhaling as little as one microscopic particle could lead to developing mesothelioma or lung cancer decades later.
Women have used Johnson's Baby Powder regularly for decades on the genital region of their body to feel dryer and smell nicer. Particles of talc and asbestos can travel into the vagina, up through the Fallopian Tubes, and become permanently embedded in the ovaries leading to ovarian cancer. Over 25,000 women with ovarian cancer and many men and women with mesothelioma have hired Johnson's Baby Powder Cancer lawyers to help them file a claim against Johnson & Johnson and other companies for failing to warn them of the cancer risks posed by using talc.