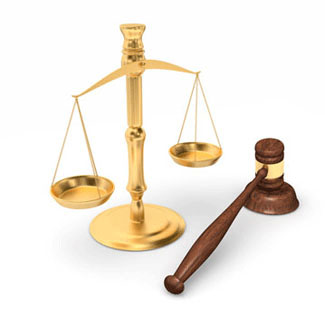 Canadian Women Suing Johnson & Johnson Point To Scientific Studies To Support Their Allegations (Part II)
Using talcum powder infrequently may be enough to cause ovarian cancer, and mesothelioma
Tuesday, February 21, 2023 - Contrary to the popular belief that regular and repeated use of Johnsons Baby powder over more than a decade was required to cause talcum powder cancer, there is a growing body of scientific evidence pointing to infrequent use of the product being enough to cause ovarian cancer or mesothelioma. The University of Virginia School of Medicine recently published the results of a study headed by Dr. Joellen Schildkraut, professor of epidemiology at the college, the study concluded: "women who reported using talcum powder on their genitals had a 24% increased risk of developing ovarian cancer compared to those who did not use the product." The study went on to say: "Our study adds to the mounting evidence that the use of talcum powder increases the risk of ovarian cancer. We found that even women who only used talcum powder occasionally had an increased risk." The North Carolina Ovarian Cancer Study participants totaled 697 healthy persons and 601 ovarian cancer patients. Talcum powder consumption was linked to an increased risk of ovarian cancer, with daily users having the highest risk, according to research.
All Canadian women who have used talcum powder for feminine hygiene are being urged by plaintiffs suing Johnson and Johnson to get tested for ovarian cancer. They do this by citing academic studies like the one mentioned above. One such woman is Jennifer Smith, 63, of Edmonton, who used Johnson's Baby Powder for more than 20 years before being identified with stage 4 ovarian cancer in 2019, she recently spoke with CTV News, telling them, "I just want women to know that they need to be aware of this. It's not something that's out there in the forefront, and it needs to be. I want women to know that they need to get checked." She is one of the thousands of women who have sued Johnson & Johnson over talcum powder in Canada and other countries. The corporation is accused of knowing for decades that the talcum asbestos lurked in talcum powder, according to a Reuters investigative report, but failed to alert customers, resulting in legal liabilities in the tens of billions of dollars in compensatory and punitive damages. Recently, Manon Lavigne, a 57-year-old Montreal woman, brought a talcum powder lawsuit against Johnson & Johnson in Canada, blaming the company for failing to inform her and others about the risks of using talcum powder on her genitalia. Bottles of Johnsons Baby powder carry a benign inhalation warning making no mention of the other, more serious ovarian cancer threat.
In response to the mounting lawsuits, Johnson & Johnson has announced that it will no longer sell talcum powder worldwide. Schildkraut calls the evidence linking talcum powder to ovarian cancer "overwhelming," and calls for more government intervention to hold cosmetic companies selling talc-based health and beauty care products accountable.
Information provided by TalcumPowderCancerLawsuit.com, a website devoted to providing news about talcum powder ovarian cancer lawsuits, as well as medical research and findings.