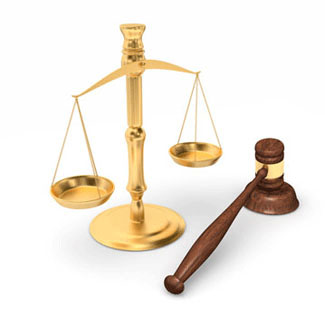 Complex Legal Issues Could Develop From Johnson & Johnson's Talcum Powder Bankruptcy Plan
Targeting African American women with talc they knew could be carcinogenic may open the door for civil rights lawsuits
Sunday, March 6, 2022 - For talcum powder ovarian cancer victims, the questions that remain are not if they will be paid by Johnson & Johnson, but when and how much. There are about 38,000 lawsuits registered against Johnson & Johnson for failing to warn consumers that their iconic baby powder, thought to be so safe they could use it several times per day to diaper their babies, was tainted with asbestos, a proven carcinogen that leads to cancer and mesothelioma. The company knew from the early 1070s that their talc supply was tainted with asbestos as investigative reports by Reuters uncovered internal J&J memos between executives that demonstrate they knew they had a problem. J&J marketed Johnson's Baby Powder to African American women they said represented a less well-informed demographic rather than add an asbestos ovarian cancer warning label. Twenty years later these women have developed ovarian cancer allegedly from using Johnson's Baby Powder for feminine hygiene.
The Reuters report titled: Johnson & Johnson knew for decades that asbestos lurked in their talcum powder," has sparked a class-action civil rights lawsuit against the company for racially targeting African American women with a product they knew could cause personal injury and death. The first bellwether civil rights trial ended in a verdict for Johnson & Johnson, however, due to the plaintiffs failing to prove the scientific connection between using Johnson's Baby Powder and developing ovarian cancer, even though an autopsy found particles of talcum powder in the biopsied cancerous ovaries of the deceased plaintiff. Expert witnesses in previous talcum powder ovarian cancer trials have testified that when the baby powder is used for feminine hygiene, particles of talc and asbestos can make their way into the vagina, up the Fallopian tubes, and become lodged permanently in the ovaries creating enough oxidative stress to cause irritation and possibly cancer. According to the Augusta Chronicle, "The lawsuit was brought by Charvette E. Monroe as the executor of her mother's estate. Margie G. Evans died March 12, 2018, of cervical cancer. She had used Johnson & Johnson baby powder for 56 years, according to the lawsuit. She was diagnosed with cancer in October 2016."
Johnson & Johnson has now been granted permission to place the billions of dollars in talcum powder legal liabilities into bankruptcy. The liquidation of the company's talcum powder business, which was discontinued in North America but continues to flourish in Europe, China, and India, might be forced to be liquidated and the proceeds distributed to plaintiffs with confirmed ovarian cancer diagnoses. The Johnson & Johnson talcum powder bankruptcy could delay payouts from several trials that were currently underway and thought to be headed to a jury decision for the plaintiffs. The company may be able to side-step paying plaintiffs that are owed billions of dollars from previous jury awards. In 2021, the company agreed to pay 100 plaintiffs suing them $100 million. In 2018, 22 women with ovarian cancer were awarded an appeals-adjusted $2.1 billion for their cancer. These jury awards and others could become part of the Texas Two-Step bankruptcy plan and take years to finalize.
Information provided by TalcumPowderCancerLawsuit.com, a website devoted to providing news about talcum powder ovarian cancer lawsuits, as well as medical research and findings.