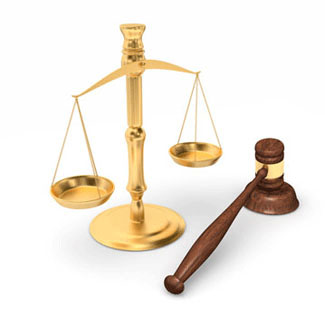 Johnson & Johnson Lives In A Bubble Of Denial Over Talcum Powder Asbestos Cancer
A Missouri Court of Appeals judge laid bare Johnson & Johnson's attempt to confuse and distort talcum powder asbestos ovarian cancer facts
Thursday, July 15, 2021 - In the wake of losing a $2 billion jury award to 22 women who claimed that using Johnson's Baby Powder on their genital region for dryness and deodorant, Johnson & Johnson continues to assert that their iconic baby care is harmless and safe to use. After the loss in the Missouri Court of Appeals, defense attorneys for Johnson & Johnson told reporters, "We continue to believe this was a fundamentally flawed trial, grounded in a faulty presentation of the facts, Kim Montagnino, the spokeswoman, said. We remain confident that our talc is safe, asbestos-free, and does not cause cancer," according to an article in the New York Times. The plaintiffs had brought forth evidence that Johnson & Johnson, with the blessings of the Cosmetics and Fragrances Council and the Food and Drug Administration, that using a more accurate testing method called a transmission electron microscope (TEM) to detect asbestos, yielded positive results in most tests of Johnson's Baby Powder talc. The company has insisted on using X-ray diffraction (XRD) and polarized light microscopy (PLM) which is not sensitive enough, according to Sean Fitzgerald, the Director of Research and Analytical Services at SAI. Talcum powder cancer lawsuits represented by top national attorneys offering a no-obligation, free consultation before filing a claim.
The Missouri Appeals Court judge, in upholding the jury verdict, chastised the company's behavior in an uncharacteristic move for an appeals court case. According to the Associated Press, St. Louis Circuit Judge Rex Burlison, in a ruling Wednesday, cited evidence of what he called "particularly reprehensible conduct" by Johnson & Johnson. Burlison wrote that "defendants knew of the presence of asbestos in products that they knowingly targeted for sale to mothers and babies, knew of the damage their products caused, and misrepresented the safety of these products for decades." In the original jury decision, the judge also took apart Johnson & Johnson's attempt to convince a jury that they have the public's health at heart. The judge told reporters, "A reasonable inference from all this evidence is that motivated by profits, defendants disregarded the safety of consumers despite their knowledge the talc in their products caused ovarian cancer," the Times reported.
When Johnson & Johnson announced they would discontinue selling Johnson's Baby Powder in North America last year, legal critics of the company assumed that it was to start the statute of limitations clock on thousand more claims that may be pending as more and more Johnson's Baby Powder users with ovarian cancer, and the estates of those who have died from ovarian cancer, make the connection and file lawsuits. Ovarian cancer has a multi-year latency period and the early symptoms of the disease can be masked by a women's normal monthly menstrual discomfort. When asked for a reason for the drastic move, Johnson's spokesperson's told reports it was because demand had decrease due to "changes in consumer habits and fueled by misinformation around the safety of the product and a constant barrage of litigation advertising," as per an NPR report.
Information provided by TalcumPowderCancerLawsuit.com, a website devoted to providing news about talcum powder ovarian cancer lawsuits, as well as medical research and findings.