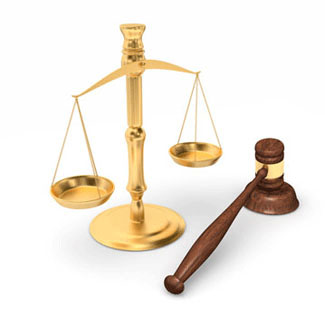 Judge Clears The Way For Thousands More Baby Powder Cancer Trials To Proceed To Court
A Judge has reversed a prior decision to throw out two cases because of questionable asbestos testing methods
Saturday, August 8, 2020 - Johnson & Johnson has been dealt another devastating blow to their defense of talcum powder cancer lawsuit allegations their iconic brand of baby powder is safe, pure, and asbestos-free. A panel of judges in the New Jersey Superior Court has reversed a decision rendered years ago, to throw out claims made by women who allegedly developed ovarian cancer in two separate cases. The women claimed that using Baby Powder for feminine hygiene regularly for many years caused their disease. According to an article appearing in Bloomberg, an additional 1000 additional cases can now proceed to trial. The Claims Journal reports, "There are approximately 1,000 ovarian cancer cases currently filed in New Jersey state court, with more to come, Ted Meadows, one of the lawyers representing women bringing the baby powder cases, said in a statement. This ruling paves the way for those cases to proceed to trial." The judge's reversal appears to conform to the recent decision rendered in Federal Court that permits certain expert witness testimony.
In July of 2019, Federal Judge Freda Wolfson conducted Daubert hearings to pose technical, scientific questions to expert witnesses from both the defense and plaintiff attorneys regarding the testing methodology to be used to determine whether Baby Powder contained asbestos. The judge also addressed the defense's contention that the plaintiff's expert testing produced results that included non-asbestos fibers. JNJ's defense argued that the plaintiff's experts were using a testing methodology that was too broad its definition of asbestos. After two weeks or expert testimony and the subsequent six-month deliberation, the judged decided the plaintiff's expert's tests were producing credible results, and not "junk science" as JNJ attorneys had called it and that their testimony could be presented in court going forward. The judge ruled that it would be up to juries to decide the issue of testing credibility in court, case by case. Over 20,000 people have filed suit against Johnson & Johnson for failing to warn customers that Baby Powder talc was contaminated with asbestos and lead to developing cancer. Approximately 16,000 of those cases are from plaintiffs with ovarian cancer and the remainder from mesothelioma lung and stomach cancer.
Johnson & Johnson is headquartered in New Jersey and is the state's largest employer, yet the company has lost several prominent cases there. In February of 2020, a New Jersey jury awarded plaintiffs $750 million for allegedly developing mesothelioma, a cancer of the lining of the lungs, from inhaling asbestos-contaminated Johnson's Baby powder. The award was later reduced to $186 million to conform to statutory regulations. In 2018, JNJ and its sole talc supplier, Imerys Inc., were forced to pay $117 million to a New Jersey Banker after he allegedly developed mesothelioma from using Johnson's Baby Powder for over a decade.