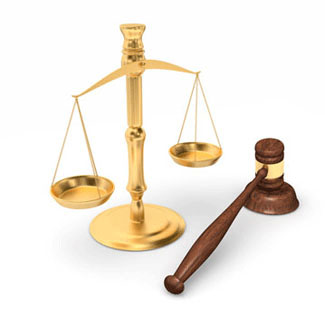 Asbestos Found In More Children's Cosmetics
There is mounting evidence that cosmetics, particularly children's cosmetics could pose the same cancer risks from asbestos as Johnson's Baby Powder talc
Friday, February 14, 2020 - Everyone should be concerned with recent findings by the government that talc, the main ingredient in baby powders and women's cosmetics is contaminated with asbestos, a deadly and feared carcinogen. Of particular concern is the recent finding of asbestos in talc-based children's cosmetics, not to mention 16,000 lawsuits pending against Johnson & Johnson by plaintiffs with Johnson's Baby Powder cancer. Cosmetics industry watchdogs like the Environmental Working Group (EWG) regularly hire independent third-party laboratories to test samples of cosmetic products taken directly from retail shelves and examine them for asbestos and concluded that parents should not buy cosmetics for their children that contain talc, an opinion shared by the US Food and Drug Administration (FDA).
Back in June of 2019, the FDA tested children's cosmetics sold by Claire's, a national retailer of women's and children's cosmetics and accessories and found asbestos in children's talc-based eyeliner and eyebrow pencil. According to Market Watch.com "The FDA warned consumers not to use Claire's JoJo Siwa Makeup Set (SKU #888711136337, Batch/Lot No. S180109), and Beauty Plus Global's Contour Effects Palette 2 (Batch No. S1603002/PD-C1179) which both tested positive for asbestos." All of the cosmetics in question have been removed from store shelves and are no longer for sale. Talcum powder cancer lawsuit attorneys are helping families and individuals understand their rights and offer a free consultation with no obligation to file a claim.
A nearly identical situation occurred earlier in the year when it was discovered that Claire's Eye Shadows, Claire's Compact Powder and Claire's Contour Palette tested positive for asbestos. A few months ago the FDA tested talc taken from factory-sealed bottles of Johnson's Baby Powder procured over the internet from collectors and found asbestos in them. Johnson & Johnson denied the findings and claimed to have found no presence of asbestos. Johnson & Johnson's asbestos denials have been met by plaintiff expert witnesses like Georgia-based microscope researcher Dr. William Longo who testified that "either asbestos is there or it is not." There is no in-between. It should be noted that the World Health Organization has issued the opinion that there is no safe level of asbestos and microscopically small trace amounts can cause lung damage which intensifies over time.
In December of 2019, Dr. Longo testified before a US Congressional Oversight Committee that "decades of talc-based Johnson & Johnson Baby Powder samples tested positive for asbestos detection when more sensitive asbestos detection methods were utilized." Another takeaway from the meeting was that Dr. Rod Metcalf, Associate Professor of Geology at the University of Nevada, testified that "asbestos is detectable in talc-based products because talc and asbestos originate from the same geologic processes, are accessory minerals, and are predictably found together in nature."
Once contaminated it is impossible to remove asbestos from talc. Both talc and asbestos are mined in open-pit operations by blasting the mineral from the earth using dynamite and then scooping up the dust that falls back to earth. Unfortunately, asbestos dust does not necessarily fall straight down and entire towns have been dusted for decades with carcinogenic asbestos as evidenced by an increased rate of mesothelioma, a deadly form of cancer of the lungs and the signature disease of asbestos, in people that live and work in the same neighborhood as the asbestos mine. It is inconceivable that asbestos failed to fall on the talc mines next door.