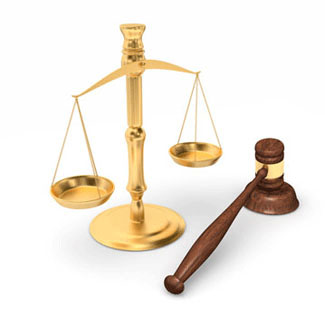 Jury Sides with Plaintiff in Latest Talcum Powder Lawsuit
J&J Handed a $40 Million Verdict in Los Angeles
Thursday, October 3, 2019 - Late last week, after deliberating for six days on the talcum powder lawsuit filed by Nancy and Phil Cabibi, a Los Angeles jury handed down another big verdict against Johnson & Johnson. The world's largest pharmaceutical company, J&J is currently facing approximately 14,000 cases alleging cancer from the company's talc-based cosmetics.
Nancy Cabibi was diagnosed with a rare form of lung cancer known as mesothelioma in 2017, according to court documents. Mesothelioma is definitively linked to the inhalation of asbestos, naturally-occurring silicate minerals which are commonly found in natural talc deposits. In many cases, mesothelioma can be linked to asbestos exposure at construction sites; Ms. Cabibi did not have a history of exposure in this manner, but did use two Johnson & Johnson products : Johnson's Baby Powder and Shower-to-Shower. According to court documents, both of these products have historically been contaminated with asbestos at times.
Nancy and Phil Cabibi, both age 71, filed the talcum powder lawsuit against Johnson & Johnson as a means to collect damages for the pain and suffering that resulted from the disease. Ms. Cabibi reportedly underwent surgery, chemotherapy, radiation, and immunotherapy treatment for mesothelioma. Secondly, the couple chose to file a lawsuit in order to join the fight against Johnson & Johnson waged nationwide by consumers who allege they have developed cancer after using the company's talc-based body freshening products.
The vast majority of the 14,000 claims concern allegations of ovarian cancer from women who used the products for feminine hygiene. These products were marketed to women under the slogan, "A sprinkle a day keeps the odor away," and thousands of women incorporated baby powder dusting into their daily hygiene routine. When a doctor first discovered talc particles in cancer ovarian tissues in the 1970s, researchers began to look into the connection. Decades later, multiple studies have conducted a link between the use of talc products for perineal dusting and a higher incidence of ovarian cancer.
Approximately 2,000 of the talcum powder lawsuit claims share commonalities with Ms. Cabibi's--that is, they concern allegations of lung cancer linked to asbestos. In late 2018, certain historical documents were published by Reuters that showed a long record of asbestos content in the company's raw talc supply and off-the-shelf J&J products. On numerous occasions, independent labs detected one or more types of asbestos fiber, most often tremolite. Internal company records also revealed company officials had discussed the dangers of asbestos in the company's talc supply and made strategic decisions to limit public awareness of the matter.
Once a mainstay for the family-run company, Johnson's Baby Powder is now more iconic than it is lucrative. The multinational pharmaceutical giant has many subsidiaries and holdings around the world. Analysts say the billions J&J may expect to pump into talc settlements will leave the company unfazed; the greater cost may be to the company's reputation as a trusted household brand.