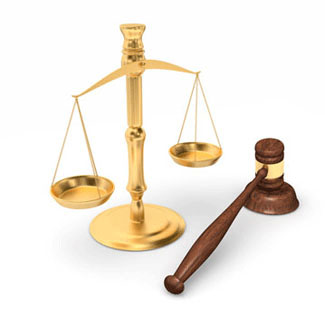 Talcum Powder Mesothelioma Lawsuits May Be Just Beginning
Hundreds of cosmetics companies have used talc in their beauty and health care products for decades and could be the subject of thousands of mesothelioma lawsuits
Saturday, April 24, 2021 - It is interesting to note that talcum powder is used throughout the cosmetics industry and in aerosol antiperspirants and deodorants that are sold by major brands. Clubman Barbershop and Old Spice Talcum powder were recently the subjects of lawsuits where plaintiffs claim to have developed mesothelioma from using the products. The Old Spice Talcum Powder plaintiff, a 78-year old US Army veteran, was awarded $4.8 million for the mesothelioma he allegedly developed from using the product daily for 22-years. The Clubman trial has been delayed over Covid-19 precautions after a high-ranking executive testified that it never occurred to American Brands International to test their talc products for asbestos. Other companies like Revlon and Colgate were named as defendants in talcum powder asbestos lawsuits. Most cosmetics companies have not conducted independent talc asbestos safety tests and have instead relied on the guarantees of their talc suppliers calling the product cosmetics grade talc. Unfortunately for them, cosmetics grade means that there is still some asbestos, and experts everywhere including the FDA warn consumers that there is no safe level of asbestos exposure. Inhaling as little as one microscopic particle of asbestos could lead to mesothelioma. Talc mesothelioma trials are to resume this week involving companies who received their talc from a single supplier. According to Courtroom View News, "Plaintiff Linda Zimmerman filed her lawsuit in 2018 claiming she developed mesothelioma from asbestos exposure allegedly present in products manufactured by several companies. The only remaining defendant in the pending trial is Whittaker Clark & Daniels, the talc supplier to beauty products companies Avon, Revlon, and Chanel."
Talcum powder asbestos mesothelioma lawsuits began in 2018 when a New Jersey jury awarded a local man and his wife $117 million in damages due to the mesothelioma he developed from his exposure to asbestos in Johnson's Baby Powder. The case named Imerys Inc., Johnson & Johnson's talc supplier, as a co-defendant. Imerys was forced to file for bankruptcy protection due to the avalanche of lawsuits arising from their representation of their talc as asbestos-free. The lawsuit shed light on the talc and asbestos mining process and the natural relationship between the two minerals.
Geologists know that talc and asbestos deposits are interlaced and found naturally all over the world. It is impossible to separate one mineral from another. Moreover, microscope researchers have determined that talc itself may contain other dangerous elongated fibers that could cause abrasion to human tissue, and lead to cancer. Particles of talc were found in the biopsied ovarian cancer tissues of women who have died from the disease. Cosmetics industry leaders say that companies like Johnson & Johnson have conducted their asbestos tests for decades and have not found asbestos contamination. That conclusion is unlikely because the testing methods insisted upon by Johnson & Johnson are too insensitive to detect the microscopically small asbestos particles.