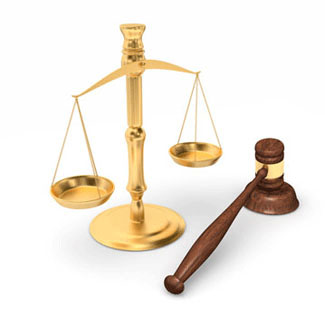 Terminally Ill Plaintiffs May Benefit From Smaller But Quicker Johnson's Baby Powder Cancer Payouts
Johnson & Johnson is looking to limit their legal liabilities and shelter their more profitable lines of business
Wednesday, July 21, 2021 - Johnson & Johnson may be preparing a highly publicized yet controversial legal maneuver designed to limit and delay paying Johnson's Baby Powder asbestos cancer lawsuits and settlement claims. Simply put, Johnson & Johnson is considering moving the Baby Powder business and the accompanying legal liabilities out of the general company and forming a separate company of its own. The new company could then seek bankruptcy to shelter the treasure of the parent company. The move could be a legal maneuver that will not stand up to challenges but would effectively delay the company from paying Johnson's Baby Powder ovarian cancer claims from the existing parent company for years. Johnson & Johnson's attorneys hope that plaintiffs will settle their cases more eagerly rather than take their chances on a dwindling pool of money available to pay them and taking many years to get it.
The move is called the Texas Two-Step and has been tried before by companies looking to limit their asbestos legal exposure and also isolate the problems into one major segregated company. Spinning off the talcum powder business would have to be approved by a judge that would no doubt take into consideration the needs of more than 30,000 women that claim using Johnson's Baby Powder on the genital region of the body for personal hygiene led them to develop ovarian cancer. Also, the judge may not allow the company to limit their liabilities to a lower payout because a recent investigative report by Reuters concluded that Johnson & Johnson has known for decades that asbestos lurked in their talc and did nothing to safeguard the health of their customers or to even warn them. Even today, after billions of dollars, have been awarded to women with ovarian cancer and tens of thousands of more cases are to follow, the company insists their talc supply is safe, pure, and asbestos-free.
According to plaintiffs lawyers, the announcement of the potential new strategy was first mentioned to them during settlement negotiations by Johnson & Johnson as a means to get plaintiffs to settle for quicker, albeit smaller settlements, which may or may not be a good idea. Ovarian cancer is a death sentence, and some may benefit if they can have their money paid to them sooner rather than later. Six of the 22 plaintiffs died during a 2018 jury trial that awarded the multiple plaintiffs 2 billion dollars for their ovarian cancer. In the end, the company may not even pursue spinning off the Baby Powder unit and may just have been floating a trial balloon to get public feedback. The company told Reuters, "Johnson & Johnson Consumer Inc. has not decided on any particular course of action in this litigation other than to continue to defend the safety of talc and litigate these cases in the tort system, as the pending trials demonstrate."
Information provided by TalcumPowderCancerLawsuit.com, a website devoted to providing news about talcum powder ovarian cancer lawsuits, as well as medical research and findings.