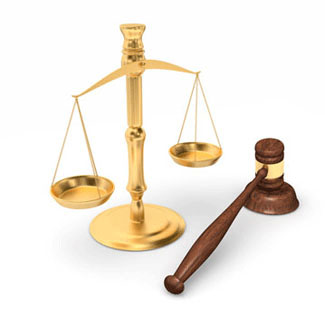 Johnson & Johnson Continues to Sell Talcum Powder In International Markets With Majority Black & Brown Women
Johnson & Johnson may have redirected their marketing of Johnson's Baby Powder toward a less well-informed demographic once again
Thursday, July 9, 2020 - Countries around the world have sat up and taken notice that Johnson & Johnson has discontinued selling their iconic Johnson's Baby Powder in the United States and Canada. The company has given the incredulous reason for the drastic decision to forgo billions in annual talcum powder sales as being merely a small part of an overall business decision to restructure their product line due to the global health pandemic. Experts are not buying the reason and countries, where the product is still for sale, are concerned that they may be exposing their citizens to asbestos, a deadly carcinogen. Hundreds of non-profit consumer health advocacy groups led by Black Women for Wellness have stood up and are demanding that Johnson & Johnson discontinue selling talc-based baby powder worldwide. The advocacy groups also want Johnson & Johnson to remove existing inventories of the product from North American store shelves via an official recall, one like the company conducted earlier in the year when the US Food and Drug Administration testing found the product to be contaminated with asbestos. Johnson & Johnson recalled 33,000 of a particular lot of baby powder "out of an abundance of caution," according to the company. Ironically, Johnson & Johnson's decision to stop selling talcum powder in North America and to continue to sell the product in places like India and Ghana parallels the company's decision the 1970s to redirect their baby powder marketing toward markets less well educated in the dangers of asbestos contamination. Talcum powder cancer lawyers offer a free no obligation consultation before filing a lawsuit claim.
Johnson & Johnson may not be able to get away with their marketing sleight of hand this time around as people become more aware of the contradictions and racial overtones of the company's actions. Today, the US Department of Justice and 41 states have launched criminal investigations into Johnson & Johnson's potentially race-motivated marketing activity. Aljazeera addressed the subject and challenged marketing talcum powder overseas in a recent article titled "Pressure Mounts For Johnson & Johnson To Halt Global Talc Sales." BWW's executive director Janette Robinson Flint told reporters, "J&J's choice to continue marketing baby powder in international markets, often to Black and brown consumers, contradicts a statement it issued in June committing to fighting racial inequality. Black Women for Wellness has known too many Black women suffering from reproductive and breast cancers; we are direct witnesses to the suffering, expense, and the harm caused to families by cancer. Marketing to African American and Latinx women with the continued sales of those same products containing toxic chemicals in international markets with majority Black & Brown women contradicts what they have said and calls into question the sincerity of their statements."
Thousands of lawsuits are pending by women that have allegedly developed ovarian cancer and men and women that have developed mesothelioma from using Johnson's Baby Powder. If you or a loved one have developed cancer from using Johnson's Baby Powder over the course of your lifetime, you may qualify to file a claim for a lump-sum to reimburse you for medical expenses, lost wages, pain, and suffering or other damages that Johnson's Baby Powder may have caused.