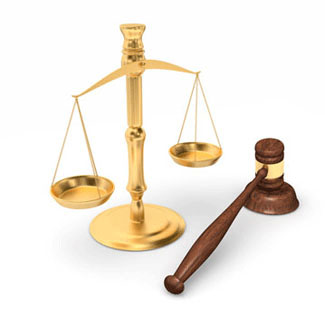 Johnson & Johnson Cannot Deny They Knew That Talc Was Contaminated With Asbestos
Court documents show the company redirected its advertising away from targeting babies once the news about asbestos being carcinogenic came out
Tuesday, May 23, 2023 - For more than half a century, Johnson & Johnson advertised the safety of their iconic brand of talcum powder as being so safe that one can use it to relieve chafing caused by a baby's wet diaper. Mothers saw the face of Johnson's Baby Powder Baby on the bottle and assumed that it was safe and pure. Mothers and others also assumed that the product was approved for safety by the US Food and Drug Administration (FDA). This was also false since baby powder is classified as a cosmetic and not regulated in any way by the government. Juries have awarded billions of dollars of punitive damages to women that suffered from and the estates of women who have died from talcum powder ovarian cancer. Plaintiff lawyers point to an investigative report by Reuters titled: Johnson & Johnson Knew For Decades That Asbestos Lurked In Talc." The report highlighted that company executives knew as far back as 1971 that talc was laced with asbestos and that asbestos was then recently found to be carcinogenic, causing mesothelioma, the gradual scarring of the most delicate lining of the lungs. Company executives made the decision that once mothers made the connection between talc, asbestos, and cancer, no matter how slight, they would never risk using the product on their infants. The company advertising was redirected toward Black women in the hot, humid South to be used for the purpose of feminine hygiene in between showers. It is the everyday use of Johnsons Baby Powder for feminine hygiene that led to tens of thousands of cases of ovarian cancer.
There is no product testing or approval needed to sell a cosmetics product in the United States. It is up to the company to "do the right thing" and to take all necessary talc/asbestos testing measures to ensure the safety of their customers who use their products. A study done by Milette Technical Consulting for UMD.edu, concluded, "The method (of testing) described here has been used to analyze both vintage talcum powders and some currently available. The analyses of samples of one brand of vintage talcum powder by this method showed the presence of asbestos fiber." Johnson & Johnson has discontinued selling talcum powder worldwide after the FDA conducted talc asbestos tests and found asbestos in bottles of Johnson's Baby Powder purchased from major retail stores. The company now makes baby powder made from cornstarch, a safer, yet more expensive and less-effective ingredient, yet insists that its talcum powder is safe, pure, and asbestos-free. It is interesting to note that more than 60,000 people, mostly women who have received a confirmed diagnosis of ovarian cancer, have filed their intent to sue Johnson & Johnson claiming that their regular use of Johnson's Baby Powder caused or greatly contributed to developing the disease. The number of talcum powder cancer lawsuits could swell to more than 100,000 before all is said and done. Johnson & Johnson's spin-off company, LTL Management, has re-filed for bankruptcy and offers about $9 billion to pay off the talcum powder ovarian cancer claimants.
">
Information provided by TalcumPowderCancerLawsuit.com, a website devoted to providing news about talcum powder ovarian cancer lawsuits, as well as medical research and findings.