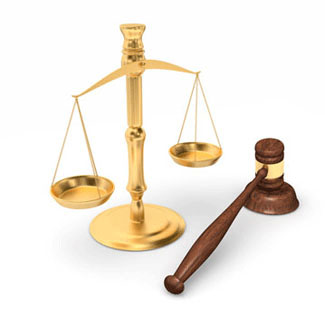 Baby Powder Ovarian Cancer Attorney News
Asbestos Claim Rejected in Kentucky; Ovarian Cancer Claims Move Forward in New Jersey
Wednesday, August 7, 2019 - A jury in Kentucky found in favor of defendants Johnson & Johnson and Colgate-Palmolive this week in allegations of mesothelioma from talcum powder. The two week trial considered allegations filed on behalf of Donna Ann Hayes, who died of the rare lung disease in 2016. The baby powder ovarian cancer attorney representing Ms. Hayes alleged she contracted mesothelioma from as a result of using Johnson & Johnson products and Colgate-Palmolive's Cashmere Bouquet talcum powder. The companies' attorneys pushed back, insisting their talcum powder products do not contain asbestos.
Claims such as this have been filed in growing numbers in the past year since internal company documents have entered the company domain. These documents show Johnson & Johnson not only detected asbestos in its own raw talc supply, but worried about the information becoming public. A clear paper trail reveals an extensive history of internal discussion and planning to limit the public's knowledge of the risk and hone testing procedures so trace quantities of asbestos would not be detected. These documents, along with the testimony of numerous expert witnesses, form the backbone of allegations made by baby powder ovarian cancer attorney teams.
In all public communications to this day, Johnson & Johnson insists vehemently that its products are safe and do not contain asbestos, going so far as to create a "Facts About Talc" website aimed at convincing consumers the data is on the company's side. But the historical record is clear, thanks to an extensive investigative piece from Reuters in December of 2018: J&J and independent researchers have detected asbestos in J&J talcum powder products on numerous occasions over the course of decades. What is also clear is that consumers have never been warned of the risk.
According to court documents, more than 15,000 cases alleging harm from talcum powder products have been filed against Johnson & Johnson by baby powder ovarian cancer attorney groups. These 15,000 cases consist primarily of two different types of claims: The largest group consists of women who used talc-based body freshening products for feminine hygiene and allege they contracted ovarian cancer as a result. A much smaller subset of these claims allege mesothelioma from talcum powder.
The link between talcum powder and ovarian cancer has been researched extensively over the course of four decades. Whether it is the talc particles themselves or the presence of asbestos in talcum powder, researchers have found that women who regularly dust their genital area with talc-based products face approximately 20-40% higher risk of ovarian cancer than women who do not use the products. Expert witness say talc and asbestos particles that enter the female reproductive system can travel through the fallopian tubes to the ovaries, where they cause inflammation and raise the risk for ovarian cancer.
Claims linking talcum powder dusting with ovarian cancer represent the majority of the 15,000 lawsuits now faced by J&J. The early stages of multidistrict litigation are currently underway in a New Jersey court.
Information provided by TalcumPowderCancerLawsuit.com, a website devoted to providing news about talcum powder ovarian cancer lawsuits, as well as medical research and findings.