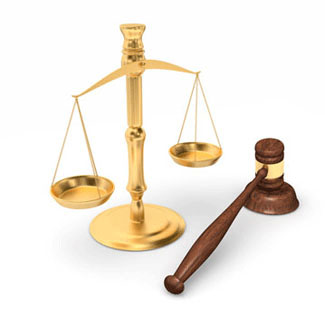 Johnson & Johnson's Talcum Powder Bankruptcy Could Be Overturned By March 31
Plaintiff attorneys have appealed the Judge's bankruptcy decision which will be forthcoming at the end of this month
Wednesday, March 16, 2022 - Talcum powder ovarian cancer victims that have registered to file lawsuits against Johnson & Johnson are thinking that they may never see their day in court. Ovarian cancer is often diagnosed in its latest stages and is difficult to treat because it has spread to nearby organs or throughout the body through the bloodstream. Johnson & Johnson had an obligation to know and to inform their customer for more than the last 50 years since they first discovered asbestos tainted their talc supplier, Imerys Inc.'s talc supply. Court documents in about 2-dozen Johnson's Baby Powder cancer trials show the company knew about the asbestos cancer problem and decided not to place an asbestos warning label on their baby powder product or others they make that contain talc. Johnson & Johnson's recently-filed talcum powder bankruptcy plan has been approved by U.S. Bankruptcy Judge Michael Kaplan and may take years to decide which of the 40,000 or so Johnson's Baby Powder cancer plaintiffs are to receive a settlement. Plaintiffs bar attorneys, legal scholars and other lawyers representing talcum powder cancer victims are filing an appeal of Judge Kaplan's bankruptcy approval decision and, even if it is successful, could add years to the plaintiff's waiting time. According to Reuters, "Cancer plaintiffs have asked Kaplan to dismiss LTL's bankruptcy case and allow them to resume the lawsuits against J&J. Kaplan, who presided over a week-long hearing on the matter in Trenton, New Jersey, has said he will decide by the end of the month whether to dismiss the case."
Most ovarian cancer plaintiffs think that by the time they get around to receiving a dime, their cancer may be so advanced they can not enjoy their financial windfall. Since late-stage ovarian cancer has a 5-year survival rate of about 5%, most of the women with a confirmed cancer diagnosis will have died. Johnson & Johnson's spin-off company LTL management said in a statement the other day that the company would be willing to let a court-appointed independent auditor come in and examine the company's finances to see if it was being fair to cancer plaintiffs. LTL management's attorney Greg Gordon brought up the idea to Judge Kaplan saying the auditor could examine whatever it wanted. Gordon and other attorneys for the defense have argued that bankruptcy court is the fairest and fastest way to resolve the sheer volume of cases (more than 38,000) registered against them. Attorneys point out that only a dozen cases or so per year could be adjudicated per year leaving most out in the cold. Plaintiff attorneys would have to batch hundreds of plaintiffs together in single trials like the one where 22 women with ovarian cancer were awarded an appeals-adjusted $2.1 billion. The jury was incensed by what the Missouri appeals court judge characterized as "Johnson & Johnson's reprehensible corporate behavior" after it found asbestos in their talc supplies. The jury award consisted of mostly punitive damages.
Information provided by TalcumPowderCancerLawsuit.com, a website devoted to providing news about talcum powder ovarian cancer lawsuits, as well as medical research and findings.