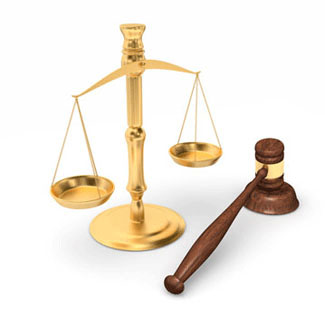 Johnson & Johnson's Talc Bullet Point Talking Points Are Ridiculous
The company claims that "science, research, and clinical evidence" proves that Johnson's Baby Powder talc is safe for human use."
Wednesday, March 10, 2021 - Johnson & Johnson continues to market Johnson's Baby Powder worldwide except for North America. The company discontinued selling its iconic brand of baby care products, including Johnson's Baby Powder, in May of 2020, citing a change in consumer buying habits brought on by media disinformation regarding the safety of talc. Several highly publicized trials were decided in favor of plaintiffs with ovarian cancer and men and women with mesothelioma, who blamed their disease on using Johnson's Baby Powder. Johnson & Johnson has set aside nearly $4 billion in reserves to pay or settle talcum powder cancer legal claims in 2021 despite their claims of product safety. Talcum Powder cancer lawyers are taking clients that have cancer and have used Johnson's Baby Powder regularly for many years.
Johnson & Johnson say that talc is safe and that its use dates back to ancient Egypt. Also, the company implies the product must be safe as it is used in many common foods we eat like chewing gum, white rice, and olive oil. It is also used in soaps and antiperspirants. The company website adds to the myth of talc safety by claiming that decades of studies by independent clinical experts support the safety of talc, but no actual studies are footnoted. The company's fourth bullet point that talc is safe is completely incorrect when it says that the "US Food and Drug Administration and Cosmetics Ingredients Review Expert panel have all investigated the potential harmfulness of talc and determined that talc is safe." The US Food and Drug Administration has commissioned outside independent testing labs that have found asbestos in nearly every bottle of Johnson's Baby Powder they tested. After the FDA asbestos positive test, Johnson & Johnson recalled 33,000 bottles of baby powder from Walmart, CVS, and Rite Aid and tested it themselves. The company's asbestos test results were negative and incredulously claimed that the little asbestos they found must have come from an old air conditioning unit servicing the room.
Johnson & Johnson claim that talc-based Johnson's Baby Powder is safe, pure, and asbestos-free. The company did not recall all of the existing product which continues to be offered in some stores in their business decision and Johnson's Baby Powder is still for sale. Also, the company continues to sell talc-based Johnson's Baby Powder in India and other countries with Black and Brown populations. Other countries are catching on to the dangers of talcum powder. India is considering initiating uniform tests to screen baby care products that contain talc for asbestos and other dangerous fibers. Not only are India's government regulators think screening talc products like Johnson's Baby Powder is necessary, but they also suggest that products like Johnson Baby Shampoo contain formaldehyde, a carcinogen as dangerous as asbestos. The Indian government regulators point out that some companies use the same Johnson & Johnson talc/asbestos testing method that has failed for decades to produce asbestos-positive results.